Main content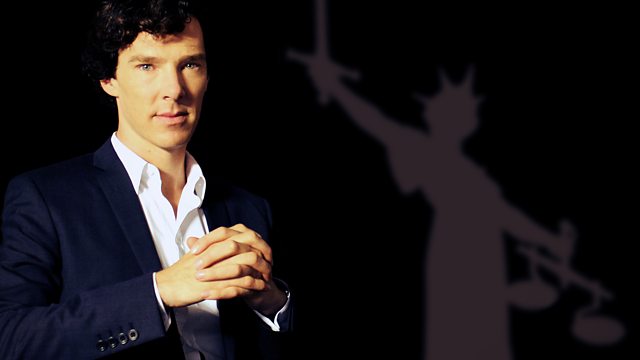 Defending a tabloid editor accused of libelling an author leads to Rumpole's discovery of a plot. Stars Benedict Cumberbatch.
Rumpole meets Erskine-Brown in Pommeroy's. Erskine-Brown is depressed because he's doing a sordid ABH and affray which allegedly occurred in a Soho night club.
Rumpole tells him to visit the scene of the crime to get the lay of the land, which they do. They drink with Maurice Machin, the editor of the Daily Beacon, who tells Rumpole that an article in his paper by one "Stella January" alleged that Ameila Nettleship, an author of historical novels, has affairs with married men. She is suing the paper, and Maurice Machin, for libel.
Will Rumpole defend? He agrees.
Meanwhile Erskine-Brown, due to get married to Phillida Trant in a couple of weeks, doesn't realise his photo has been taken as he ogles the topless dancers. When this photo is published in the papers, Phillida is furious.
Benedict Cumberbatch stars as Rumpole in a story written by John Mortimer and adapted by Richard Stoneman.
Cast:
Horace Rumpole … Benedict Cumberbatch
Hilda Rumpole … Jasmine Hyde
Phillida Erskine-Brown … Cathy Sara
Claude Erskine-Brown … Nigel Anthony
Maurice Machin … Ewan Bailey
Porky Peppiatt … Stephen Critchlow
Directed by Marilyn Imrie
Produced by Catherine Bailey
A Catherine Bailey production for BBC Radio 4
Credits
| Role | Contributor |
| --- | --- |
| Horace Rumpole | Benedict Cumberbatch |
| Hilda Rumpole | Jasmine Hyde |
| Phillida Erskine-Brown | Cathy Sara |
| Claude Erskine-Brown | Nigel Anthony |
| Maurice Machin | Ewan Bailey |
| Porky Peppiatt | Stephen Critchlow |
| Director | Marilyn Imrie |
| Adaptor | Richard Stoneman |
| Author | John Mortimer |
| Producer | Catherine Bailey |