Main content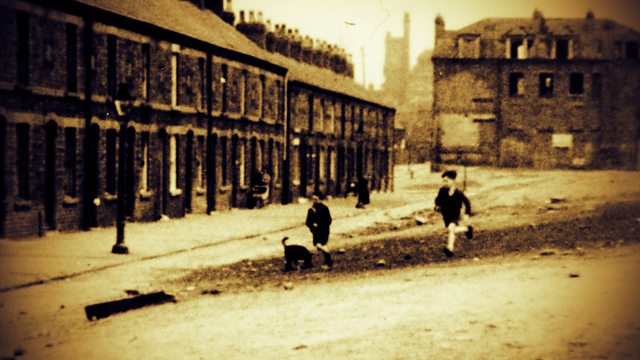 People Talking
Programme exploring the poetic sound world of documentary maker Denis Mitchell, a pioneer of radio verite in the 1950s. Contributors include Ken Loach and Peggy Seeger.
Exploring the poetic sound world of postwar radio documentary pioneer, Denis Mitchell.
From 1953 to 1959, Denis Mitchell was the producer of the seminal radio series People Talking, made at the BBC North Region. Throughout these years, Mitchell roamed the streets of Manchester and Liverpool, recording voices of everyday people and becoming one of the first radio producers in the country to exploit the potential of new portable tape machines.
For his documentaries, Mitchell sought out people sleeping in doorways and under bridges. He was drawn to those who were usually voiceless and hidden. He recorded with prisoners at Strangeways and with lorry drivers on the road. He was a good listener. Fellow radio producer Philip Donnellan described his approach as, "...with scarcely a word, holding the mic with one hand and a ciggie with the other, he encouraged people only with his look of battered and opaque world-weariness... It was remarkable."
When he returned to the studio, Mitchell made use of another new technology - magnetic tape - to splice together voices with ambient sound, becoming the first radio producer to experiment with the sound montage. His impressionistic assemblages of everyday voices were presented without commentary or questions.
This programme explores Mitchell's sound world, a revolutionary and democratic approach to long-form radio and his innovation as a sound artist.
Contributors include filmmaker Ken Loach, folk singer Peggy Seeger, radio critic and writer Gillian Reynolds, BFI historian Patrick Russell and Kevin Macdonald, director of One Day in September and Touching the Void.
Producers: Simon Hollis and Eve Claxton
A Brook Lapping production for BBC Radio 4.
Last on
The Nagra reel-to-reel portable tape recorder.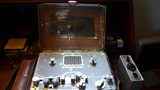 Peggy Seeger and the Nagra she used to make the Radio Ballads.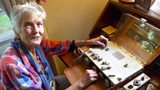 The Nagra reel-to-reel portable tape recorder.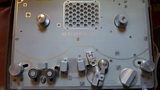 Broadcast