Main content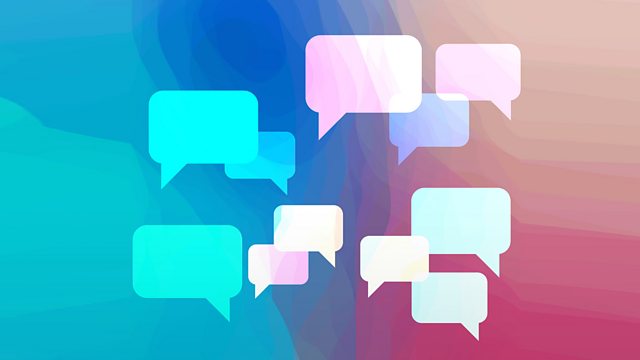 03/07/2015
Should the BBC be using the name Islamic State? Tom Jones's Delilah causes offence. And comedians Marcus Brigstocke and Angela Barnes explain what it takes to make it on the radio.
Roger Bolton looks at the battle for control of language.
More than 120 MPs have written a letter to the BBC's Director General calling for an end to use of the name "Islamic State" in news reporting. David Cameron is among those calling for a change of terminology, saying that many Muslims recoil from the name. Radio 4 and World Service listeners tell us what they think the BBC should call the group and consider whether a change in terminology would weaken Islamic State, or weaken the BBC's impartiality.
There are also concerns about the terminology used by the BBC when reporting immigration. Roger investigates whether listeners' concerns are about inaccuracy or the potential for stoking animosity.
The biggest job in BBC Radio Comedy - the host of The News Quiz - has gone to Miles Jupp. But what do our listeners think of the new appointment, and can Miles fill Sandi Toksvig's tiny shoes?
Miles is a household name for Radio 4 listeners but BBC Radio is also on the lookout for new talent with the 2015 BBC Radio New Comedy Awards. Roger speaks to Marcus Brigstocke and Angela Barnes to find out what it takes to make it in the world of radio comedy.
And why, why, why, did Tom Jones' song Delilah offend one of Feedback's listeners? Roger speaks with Jeff Smith, Head of Music at BBC Radio 2 and 6 Music, to find out how the BBC approaches older songs covering potentially controversial themes.
Producer: Katherine Godfrey
A Whistledown production for BBC Radio 4.
Last on
Broadcasts