Main content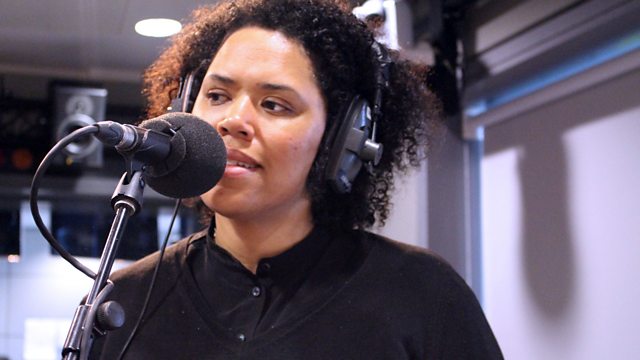 The Monochrome Verb
The Verb explores a 'monochrome' world - with new poetry from Tom Chivers, John Harvey's 'The Story of Black', and a new commission from poet and musician Rommi Smith, as part of Jazz/spoken word trio Cole, Molloy & Smith.
Rommi Smith and 'Cole, Molloy and Smith'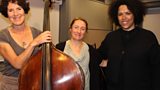 In a special commission for The Verb, the poet Rommi Smith has written a poem responding to a black and white image of the singer Billie Holiday. She performs this new work as part of the jazz trio Cole, Molloy, Smith. Rommi explains that the image is a 'psychological' portrait in which Holiday is wearing 'a dress of her demons', and talks about how this informed the poem. She also reflects on Holiday's image of 'Strange Fruit', and its significance within the language of 'race'.
John Harvey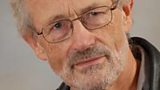 The novelist and academic writes widely on sight and visual issues. His book 'The Story of Black' (Reaktion) examines the huge spectrum of meanings that have been evoked by the word 'black' across time and within different cultures. John Harvey's latest novel is 'The Subject of a Portrait' (Polar) - about the monochrome marriage of John Ruskin.
Levi Tafari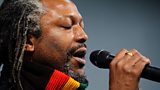 'From Great War to Race Riots' is a project looking at the letters of Black ex-servicemen in Liverpool who found themselves in the midst of race riots after the First World War. Levi has been responding to their writing and to the letters written by city officials at the time. For Levi, black and white are complimentary colours that are more powerful together.  'From Great War To Race Riots' is a 'Writing on the Wall' project.
Tom Chivers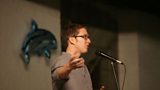 Tom Chivers' new poetry collection is 'Dark Islands' (Test Centre), and has been printed with white text on black paper. Tom's book examines the relationship between faith and the contemporary world, with influences as diverse as the medieval poem 'Pearl' and the computer game 'Assassin's Creed'.  Tom also runs the independent publisher 'Penned in the Margins'.