Main content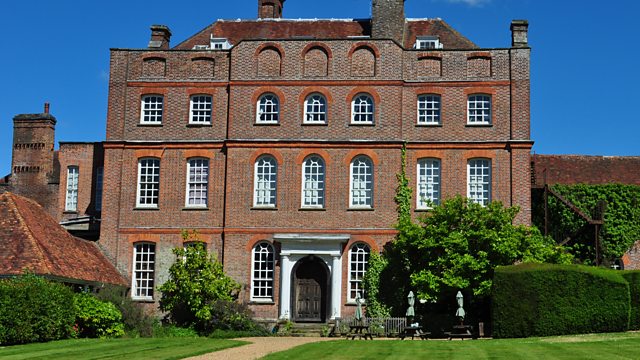 Melvyn Tan - Beethoven and Schubert
Melvyn Tan performs on two Viennese fortepianos at Finchcocks Museum. Beethoven: Sonata No 11, Op 22; 6 Bagatelles, Op 126. Schubert: 4 Impromptus, D899; 6 Moments musicaux.
Melvyn Tan plays Beethoven and Schubert on two Viennese fortepianos at Finchcocks Musical Museum.
Situated in the heart of the Kent countryside, Finchcocks Musical Museum contains one of the world's finest collections of early keyboard instruments. Tonight, Melvyn Tan plays the music of Schubert and Beethoven on two Viennese pianos of the sort that the composers themselves would have played. Presented by Petroc Trelawny
Beethoven: Sonata No.11 in B flat major, Op.22
Schubert: 6 Moments musicaux, D780
approx. 8.25pm Interval Music: Emma Kirkby sings Thomas Arne's cantata The Morning.
c. 8.50pm
Beethoven: 6 Bagatelles, Op.126
Schubert: 4 Impromptus, Op.90, D899
The opening Beethoven sonata is conceived on a grand scale and in it he explores the very specific sonic capabilities of the Viennese pianos of the time; the theatrical decrescendo into the bass in the first movement promises to sound especially dramatic when played on the beautiful c.1815 Johann Fritz piano at Finchcocks. In the second half, Melvyn Tan switches to a superlative piano by Conrad Graf which dates from 1826, precisely the time that the remainder of the music in tonight's concert was written
Beethoven's aphoristic Opus 126 Bagatelles don't just showcase his compositional practice but prove a remarkable vehicle for demonstrating the capabilities of the Viennese piano itself. Conrad Graf loaned one of his pianos to Beethoven at the time he was writing the Op.126 Bagatelles but, alas the composer was too deaf to hear these, his last works. In contrast to the shard-like beauty of Beethoven's bagatelles, it'll be fascinating to hear the lyrical, bitter-sweet world of some of Schubert's most popular music realised on two pianos of his time; for many listeners, they'll probably never be able to hear them the same way again.