Main content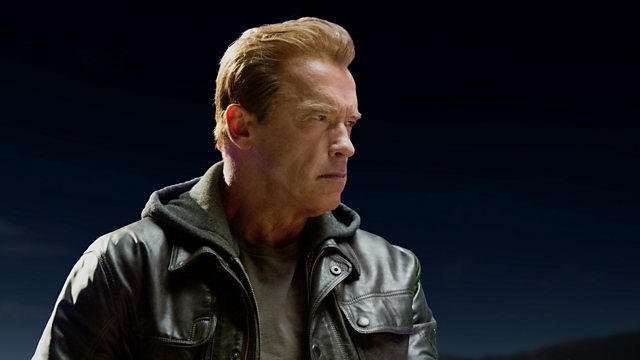 The Age of Machines
Matthew Sweet introduces a selection of film music inspired by man and machine to mark the release of Terminator Genisys.
Matthew Sweet on film music inspired by man and machine in the week of the launch of the latest in the Terminator series. Matthew joins composers Hans Zimmer and Lorne Balfe who talk about their new score for the film Terminator Genisys.
Also in the programme, James Horner's music for Bicentennial Man; David Arnold's Stepford Wives; Howard Shore's Hugo; Mark Mothersbaugh's Cloudy With A Chance Of Meatballs; Michel Sanvoisin's Little Dorrit (with a little help from Verdi); Philippe Sarde and Tess; Elmer Bernstein's Wild Wild West; Steve Jablonsky's Steamboy; and the Classic Score of the Week is Charlie Chaplin's Modern Times - a sneak preview of a soon to be released recording from Timothy Brock.
Six great classical film scores about love