Main content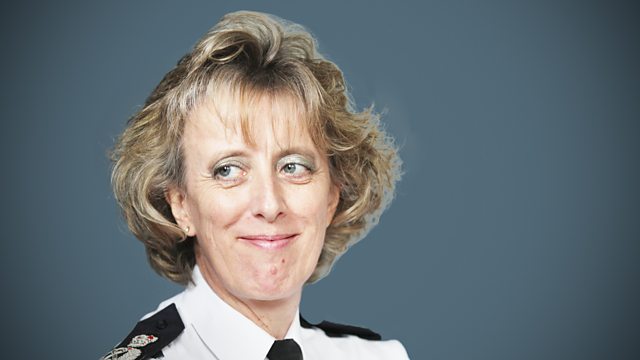 Sue Sim, former chief constable of Northumbria Police; Sculptors Emily Young and Laura Ford
Former chief constable of Northumbria Police Sue Sim talks about her career, plus time management expert Laura Vanderkam and leading British sculptors Emily Young and Laura Ford.
The former chief constable of Northumbria Police, Sue Sim, talks about her career and in particular her handling of the hunt for killer, Raoul Moat and the complaints made against her afterwards by officers in the force. Sim has now lodged a complaint against her accusers, and claims that male officers treated her differently because she was a woman.
Time management Laura Vanderkam has written a book, I Know How She Does it, in which she provides a framework for anyone who wants to thrive at "having it all" in both work and life.
Two very different leading British sculptors, Emily Young and Laura Ford, talk about their work.
Health and Fitness apps are useful for setting goals to help achieve your desired weight. But are there are any safeguards in place for people with eating disorders who could easily use them in an obsessive and unhealthy way?
Presenter: Jane Garvey
Producer: Lucinda Montefiore.
Last on

Chapters
Time Management

Duration: 07:07

Mental Illness

Duration: 05:41

Sculpture

Duration: 11:05

Fitness Apps

Duration: 05:33

Former Northumbria Police Chief Sue Sim

The former Chief Constable of Northumbria Police, Sue Sim, became a familiar public face five years ago in July 2010 as she led the manhunt for Raoul Moat. It was the largest manhunt the country had seen for 44 years, and, as she said, "one of the most challenging times" of her career since she joined the force 30 years previously. However following the operation, she faced allegations by mostly male officers of bullying and an aggressive management style. An investigation into the allegations cleared her of misconduct in April, but criticised her management style, and now Sim has lodged a complaint against her accusers, and claims that male officers treated her differently because she was a woman. Having retired from her role in June, Sue Sim now joins Jane Garvey to describe leading the Raoul Moat manhunt, and how she feels about the complaints which were made against her.

Laura Vanderkam

Balancing work and family life is a constant struggle, especially for women with children and ambitious career goals. Given that we all have the same 168 hours every week, how do women with thriving careers and families use those hours? In her book I Know How She Does It, time-management expert Laura Vanderkam provides a framework for anyone who wants to thrive at "having it all" in both work and life.

Sculptors: Emily Young and Laura Ford

Jane speaks to two leading British sculptors - Emily Young and Laura Ford. Emily works in stone using classical methods which reflect current concerns for the earth and environment. She describes the intensely physical nature of her work and her love for a material that is billions of years old. Laura Ford works with a variety of materials, often ones that are discarded and recycled, and then recast in bronze. She grew up in Wales, travelling fair grounds in a family of show people, and says the fantasy and whimsy of fairgrounds have influenced her sculptures of mysterious children and animals.

Emily Young is currently exhibiting a solo show at the Venice Biennale, and her show of around 20 new works, entitled Call and Response, is at The Fine Art Society in London until 27 August. Laura Ford's exhibition is at Strawberry Hill House, Twickenham, until 6 November.

Fitness Apps and Anorexia

Health and fitness apps are big business, making it easy to track the calories you eat and expend through exercise and to set goals to achieve weight loss. However they can also be used in an obsessive and unhealthy way by people with eating disorders. After a recent discussion about anorexia on Woman's Hour, a listener got in touch to raise her concern about the potential for health apps, used to track diet and exercise, to be used in a damaging way. We speak to Deanne Jade - a psychologist and founder of The National Centre for Eating Disorders, who has seen a rise in patients using these apps -and to former anorexia sufferer Holly, who felt the app she used became an unhealthy obsession and spurred her on to lose unhealthy amounts of weight.

Credits

| Role | Contributor |
| --- | --- |
| Presenter | Jane Garvey |
| Producer | Lucinda Montefiore |
| Interviewed Guest | Sue Sim |
| Interviewed Guest | Laura Vanderkam |
| Interviewed Guest | Emily Young |
| Interviewed Guest | Laura Ford |
| Interviewed Guest | Deanne Jade |

Broadcast