Main content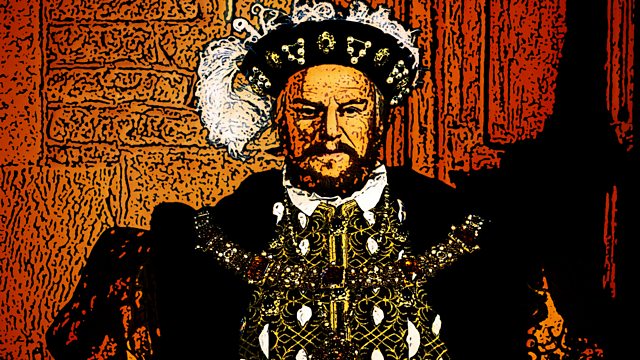 The King's Muse
Peggy Reynolds journeys into the world of Henry VIII's poetry, accompanied by historian David Starkey.
In The King's Muse, Peggy Reynolds explores the world of the Tudor court, through the poetry of Henry VIII. Held at the British Library is a songbook that includes poetry and compositions by this Tudor monarch. These were not written by an aged despot with a fondness for divorcing and executing his wives, but instead by a youth who came to the throne as a teenager. These poems were penned by an educated young King who enjoyed games, hunting, and performing his own works in front of his courtiers. Henry's early court was one of the most brilliant in Europe, and a centre for culture and pageantry.
Historian David Starkey joins Peggy Reynolds to put these poems into context, lifting the lid on this cultured youthful King, long overshadowed by the machinations of the older tyrant he was to become. Peggy's journey begins at the British Library, where she is joined by musicologist Professor David Fallows as they leaf through this songbook compiled in the sixteenth century. Professor Raymond Siemens discusses the importance of this poetry in the development of Tudor literature, and delves into some of the reoccurring themes including love and politics, foreshadowing the more complicated monarch that would emerge.
Credit
| Role | Contributor |
| --- | --- |
| Presenter | Roger McGough |