Main content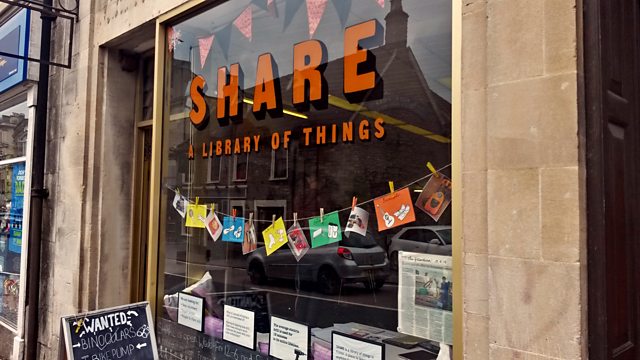 Health Screening, RSPCA-approved food, The Library of Everything, Supercomplaints
Consumer affairs programme. Can health screening do more harm than good? Why is the RSPCA's food label disappearing? Plus a look at the library where you can borrow everything.
There are hundreds of private health clinics that offer 'check-ups' with all kinds of blood tests, ultrasound and even MRI and CT scans which are meant to give you 'peace of mind'. But some doctors say while some tests can be useful, many are not, and could end up doing us more harm than good. So what should you know before you consider paying for a health test?
If you've got a poor credit rating, but need to buy goods on tick you may find your only option is to turn to a new kind of card. It's called a credit builder card. The catch is the APR on these cards can be as high as fifty percent. So are they really a good option for someone with a low credit score?
It's ten years since the Citizens Advice Bureau made a super-complaint on billing in the energy industry. Super-complaints are made by certain watchdog organisations on behalf of consumers, about a market that is or appears to be harming the interests of consumers. But a decade later CAB say little has improved in that time, so what is the point of a super-complaint?
The RSPCA's Freedom Food label tells shoppers if the food they are buying has come from animals that have been well looked after - so why is it disappearing?
We visit the library where you can borrow everything from power tools to a computer game.
Chapters
Health Screening

Many private health clinics offer 'check-ups.' But could they do us more harm than good?

Duration: 09:18

Freedom Food

Why the RSPCA's changed its brand name for food from animals that have had a better life

Duration: 06:12

Credit Card Credit

Credit builder cards with 50% APR - do they help your credit rating?

Duration: 04:02

EE Fine

EE fined a million pounds for breaking rules on handling customer complaints

Duration: 01:17

Share Shop

The library of everything where you share and swap things you need, but don't want to buy

Duration: 06:55

Tesco Fuel Save

Tesco has scrapped Fuel Save scheme

Duration: 02:35

Super Complaints

10 years since Energy supercomplaint - are they still working?

Duration: 06:24