Main content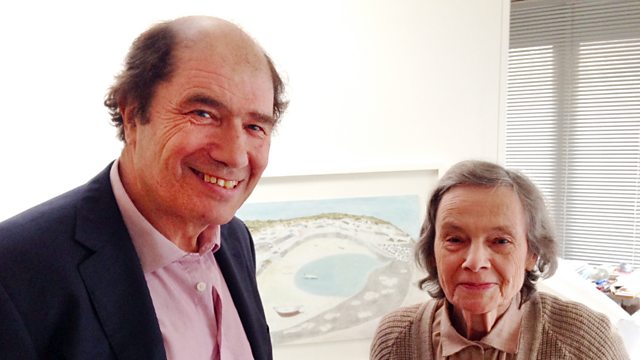 Rachel Nicholson
Michael Berkeley joins painter Rachel Nicholson in her London studio. Her musical choices include Haydn, Scarlatti, Handel, Schubert, Mozart, John Adams and Priaulx Rainier.
Rachel Nicholson has an extraordinary artistic background: her mother was Barbara Hepworth, her father Ben Nicholson. Yet despite, perhaps because of, the burden of that parentage, she herself did not begin to paint until she was in her forties. Now in her early eighties, she's established a reputation as a painter of rhythmically beautiful landscapes and still lifes; her work influenced perhaps by her father's sense of space and colour, but very much her own.
She paints every day in an attic studio in North London; for Private Passions she invited Michael Berkeley to her studio and gave a rare interview, revealing the central role music has played for her, right from earliest childhood. Rachel Nicholson has synaesthesia, which means that when she listens to music, she sees colours; so music provides inspiration when she's stuck, or searching for a new colour palette. She remembers sitting on the stairs listening to the music drifting from her mother's studio, but it was no ordinary childhood: Rachel was a triplet, and the babies were sent to a nursing college to be looked after as infants. Only later did she return home with a nanny from the college, and then she was sent away again to school. She was so excited when she first heard Bach's B Minor Mass at Dartington Hall School that she spent all her pocket money going to every performance. Other music choices include Haydn, Scarlatti, Handel, Schubert, Mozart, John Adams, and Priaulx Rainier - a composer who was a close friend of Barbara Hepworth's, and whom Rachel Nicholson remembers well.
A Loftus production for BBC Radio 3
Produced by Elizabeth Burke.