Main content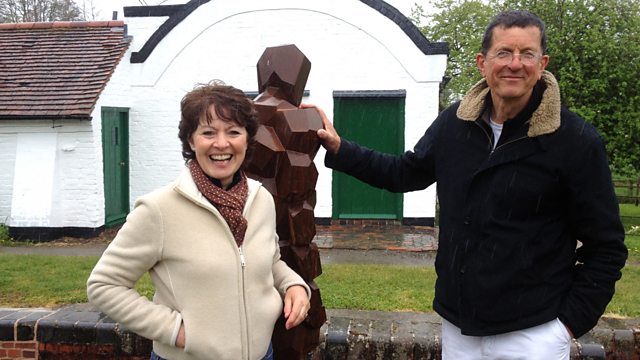 The Lengthsman with Antony Gormley
To celebrate 50 years of the Landmark Trust, Helen Mark meets sculptor Antony Gormley at the site of his latest work on the Stratford-upon-Avon canal in Lowsonford, Warwickshire.
The Landmark Trust exists to save endangered important buildings and to enable people to inhabit them. For their 50th anniversary they invited one of our most celebrated artists Sir Antony Gormley to create a sculpture at 5 iconic locations across the country. The centre point of these 5 pieces is The Lengthsmans Cottage in Lowsonford which sits on the side of the Stratford-Upon-Avon canal in Warwickshire. Each work of art has been composed in direct response to the landscape which surrounds them and here the figure perches on the very edge of the lock gazing down into the depths of the rushing water as the calm yet industrious life of the canal unfolds below.
Helen Mark meets Sir Antony Gormley as he returns to the site for a final inspection and he explains how for him this figure represents our need to reconnect with our industrial heritage, man's essential drive to make things. As the programme unfolds we hear more about the secret life of the canal, the people who keep it running and the wildlife that live along it. Perhaps an unlikely spot to find the work of such an influential artist, Helen discovers that the canal in fact provides a perfect gallery as those who use it can view and react to the figure as they float by.
Podcast
Countryside magazine featuring the people and wildlife that shape the landscape of Britain