Main content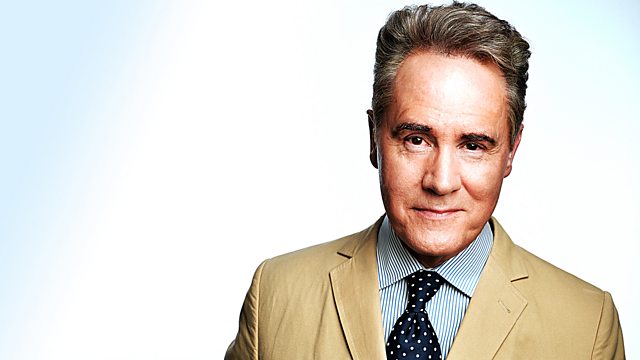 Richard Thompson, Peter York, Julie Nicholson, Toby Clements.
Libby Purves meets musican Richard Thompson and writer and broadcaster Peter York.
Libby Purves meets musician Richard Thompson; writer and broadcaster Peter York; Julie Nicholson - whose daughter Jenny was killed during the 7/7 attacks - and novelist Toby Clements.
Peter York is an author, broadcaster and management consultant. His show How To Become A Nicer Type Of Person is at the Edinburgh Festival Fringe. It's his personal guide to navigating modern life from what to say, what to think to what to wear - he's definitely not fond of what he calls "sports-derived clothing." He also forbids the use of specific words such as passionate, creative, transparent and journey. How To Become A Nicer Type Of Person is at the Assembly George Square Studios, Edinburgh.
Former vicar Julie Nicholson's daughter Jenny was killed after a bomb exploded at Edgware Road Underground station on July 7th 2005. Julie's book A Song for Jenny has been adapted into a factual drama by Frank McGuinness with Emily Watson as Julie. The film chronicles the impact of the 7/7 bombings on Julie's life and those around her. It is an unflinching account of grief and how she was unable to find solace in her faith. A Song For Jenny is broadcast on BBC One.
Richard Thompson OBE is a musician and songwriter who co-founded Fairport Convention. His new album, Still, features musical references to Django Reinhardt, Les Paul and Hank Marvin. The Americana Music Association recently honoured him with a Lifetime Achievement Award for Songwriting. Robert Plant, REM, Elvis Costello, Bonnie Raitt and many others have recorded Richard's songs. Still is released on Proper Records. Richard Thompson is touring the UK.
Toby Clements is the author of the novel Kingmaker: Broken Faith, the second in his trilogy set against the Wars of the Roses. He became obsessed with this period of history after a school trip to Tewkesbury Abbey where he learned about the Battle of Tewkesbury in 1471 when forces loyal to the House of Lancaster were defeated by the House of York under King Edward IV. During the course of his research Toby learned to use the longbow and fight with the poll axe and how to start a fire with a flint. Kingmaker Broken Faith is published by Century.
Producer: Paula McGinley.
In The Studio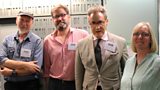 L to R:  Richard Thompson, Toby Clements, Peter York and Julie Nicholson
Credits
| Role | Contributor |
| --- | --- |
| Presenter | Libby Purves |
| Interviewed Guest | Peter York |
| Interviewed Guest | Julie Nicholson |
| Interviewed Guest | Toby Clements |
| Producer | Paula McGinley |