Main content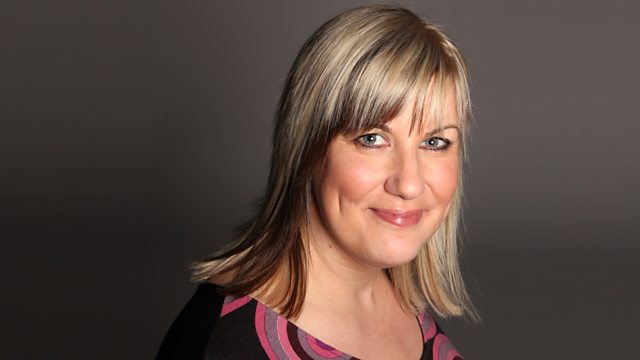 Stand-up poet Kate Fox asks whether there's a perfect formula for marriage, or is it an outdated tradition? From 2015.
Stand-up poet Kate Fox explores some of the things she doesn't want and has cheerfully failed to achieve in life, despite feeling society constantly reminds her that, as a woman, she should.
This time, Kate looks at the subject of "A Big White Wedding". Is it every little girl's dream to be walked down the aisle feeling like a Disney Princess, looking like she's been swallowed by taffeta? What if you're more Lightwater Valley Lass than Disney Princess?
Kate got married in a lighthouse, with guests waiting to cross the causeway because the lighthouse keeper drew up the wrong tide times. The wedding cost under a thousand pounds and guests brought their own food. To Kate, it was perfect. But would this somewhat unconventional day cost other brides their wedding smiles?
Statistics show that males and females still divide domestic duties up in traditional ways, although in Kate's household these roles are almost completely reversed. Is there such a thing as the perfect formula for marriage or is it a tradition as outdated as Morris Dancing with only slightly fewer hankies and bells?
Kate Fox is a comedian and poet from the North East of England. She has contributed poems and comic pieces to many Radio 4 shows including Saturday Live, Wondermentalist Cabaret, From Fact to Fiction, Woman's Hour and Arthur Smith's Balham Bash.
Producer: Lianne Coop
An Impatient production for BBC Radio 4 first broadcast in 2015
More episodes
Next
You are at the last episode