Main content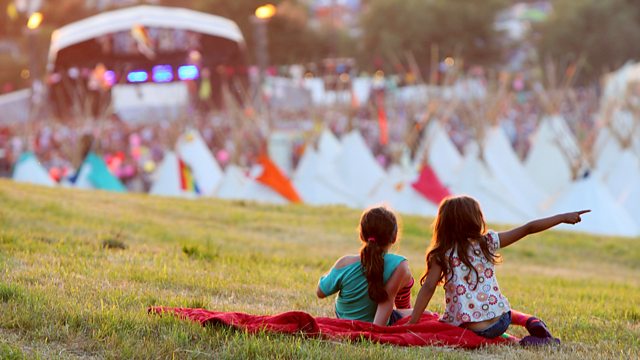 Kids at festivals, Edwina Currie, Mars space engineer, Working in care
A survival guide for taking children to festivals, conservative women neglected in history, women working as carers and how to engage girls in engineering. Presented by Nikki Bedi.
How much have Conservative women been neglected in history? Dr Julie Gottlieb, Senior Lecturer in History at Sheffield University and Edwina Currie, former Conservative MP, discuss who has been overlooked and why.
In the steps of Sylvia Pankhurst - In the second of our examinations into the lives of working women, Emma Barnett spends the day with Barbara Piner who has been a frontline care worker for 35 years. Dr Shereen Hussein from Kings College London joins Nikki to talk about women's work in the care sector.
Festivals and children - As Glastonbury gets underway, DJ Edith Bowman and Naomi Jones who runs the website 'Festivalkidz' present a survival guide. What are the best or worst things about taking your children to festivals?
Abbie Hutty, a spacecraft structures engineer working on Europe's first Rover mission to Mars, on how to engage girls in engineering and retain those already in the field.
Presenter: Nikki Bedi
Producer: Rebecca Myatt.
Chapters
Surviving Festivals with kids

Duration: 07:32

Working women – In the steps of Sylvia Pankhurst

Duration: 19:00

Women in Engineering - Abbie Hutty

Duration: 05:55

Conserving Conservative women

Duration: 09:05

Surviving Festivals with kids

With Glastonbury Festival currently underway we speak to Edith Bowman and Naomi Jones, who both have plenty of experience of surviving festivals with kids. Edith has two children Spike 2, and Rudy 7 who like her, are frequent festival goers. Naomi runs the website 'Festivalkidz' and goes to on average four festivals a year with her three children, all under ten.

Edith Bowman's 'Great British Music Festivals'  is out now

Working women – In the steps of Sylvia Pankhurst

In the second of our examinations into the lives of working women, Emma Barnett spends the day with Barbara Piper who has been a front line care worker for 35 years.  When Sylvia Pankhurst wrote her ground breaking exploration into working women's lives in 1907, care of elderly or infirm  relatives remained a family affair and the women Pankhurst wrote about incorporated this work into their daily lives.  After World War II, people moved away from their families for work and care was taken on in part by the newly created Welfare State and in a private industry emerged. Women had been the original primary carers at home, and they continue to be so in the private and state sector with 85% of front line carers being female.

Dr Shereen Hussein from Kings College London joins Nickki Bedi  to talk about women's work in the care sector. 

Women in Engineering - Abbie Hutty

How do we engage girls in engineering and retain those already in the field? This week we've been hearing from women across the industry and discovering the world of women engineers. In the last of this week's series Nikki Bedi talks to Abbie Hutty, a spacecraft structures engineer working on Europe's first Rover mission to Mars.

Today is the last day to submit entries for IET's Young Woman Engineer of the Year Awards – If you're interested in applying visit the website.  Don't forget that the deadline is at 5pm!

  

Conserving Conservative women

A two-day conference being held at the Conservative Party Archive, in Oxford next week entitled '

Rethinking Right Wing Women

' will explore the relationship between women and conservatism since the late 19th century. The belief that academics have neglected the role of powerful female policy makers and power brokers within the party's history – is just one of the areas being explored. So to what extent have Conservative women been overlooked by history, who has been overlooked and why? Nikki is joined by Dr Julie Gottlieb, Senior Lecturer in History at Sheffield University and former Conservative MP Edwina Currie. 

Credits

| Role | Contributor |
| --- | --- |
| Presenter | Nikki Bedi |
| Interviewed Guest | Edwina Currie |
| Interviewed Guest | Julie Gottlieb |
| Interviewed Guest | Henrietta Harrison |
| Interviewed Guest | Barbara Piner |
| Interviewed Guest | Emma Barnett |
| Interviewed Guest | Shereen Hussein |
| Interviewed Guest | Edith Bowman |
| Interviewed Guest | Naomi Jones |
| Interviewed Guest | Abbie Hutty |
| Producer | Rebecca Myatt |