Main content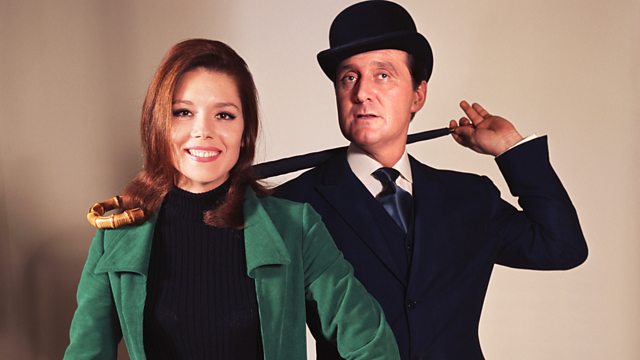 Sir Chris Woodhead, Patrick Macnee, Dame Anne Warburton, Vic Mayhew, James Horner
Matthew Bannister discusses chief inspector of schools Sir Chris Woodhead, actor Patrick Macnee, diplomat Dame Anne Warburton, subeditor Vic Mayhew and film composer James Horner.
Matthew Bannister on:
The controversial Chief Inspector of Schools Sir Chris Woodhead who said he was paid to challenge "mediocrity, failure and complacency".
The actor Patrick Macnee, best known for playing the suave John Steed in the Avengers. Dame Diana Rigg pays tribute.
Dame Anne Warburton who was the UK's first woman ambassador.
The Fleet Street sub-editor Vic Mayhew, who was as well known for his hard drinking antics as for his headlines.
And the film composer James Horner who won two Oscars for his Titanic soundtrack.
Sir Chris Woodhead
Matthew spoke to former Education and Employment Secretary David Blunkett and to Geraint Jones, Dean of  Education at University of Buckingham who worked with Sir Chris.
Born 20 October 1946; died 23 June 2015 aged 68. 
Patrick Macnee
Matthew spoke to Dame Diana Rigg and to the film writer and broadcaster, Matthew Sweet.
Born 6 February 1922; died 25 June 2015 aged 93. 
Dame Anne Warburton
Last Word spoke to fellow diplomats Dame Veronica Sutherland and Dame Margaret Anstee, who both knew her.
Born 8 June 1927; died 4 June 2015 aged 87. 
Vic Mayhew
Matthew spoke to the former Daily Mirror Editor, Roy Greenslade.
Born 22 May 1938; died 18 June 2015 aged 77.
James Horner
Born 14 August 1953; died 22 June 2015 aged 61.
Credits
| Role | Contributor |
| --- | --- |
| Presenter | Matthew Bannister |
| Interviewed Guest | David Blunkett |
| Interviewed Guest | Geraint Jones |
| Interviewed Guest | Diana Rigg |
| Interviewed Guest | Matthew Sweet |
| Interviewed Guest | Veronica Sutherland |
| Interviewed Guest | Margaret Anstee |
| Interviewed Guest | Roy Greenslade |