Main content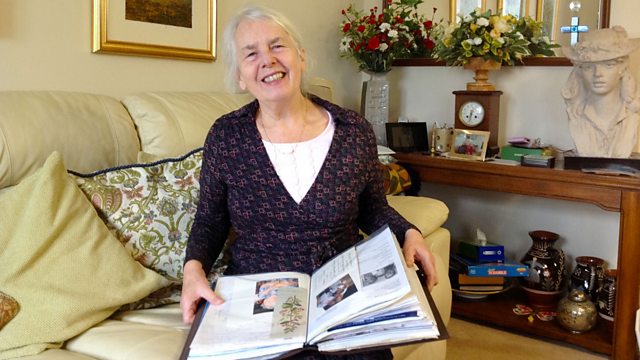 The Doctor's Dementia
A doctor's perspective on dementia - from the inside. Dr Jennifer Bute was in her late 50s when she started to forget things. Today, she campaigns to change attitudes to dementia.
A doctor's perspective on dementia - from the inside.
Jennifer Bute was a highly successful GP in her late 50s when she realised she was forgetting things. At first, she attributed it to getting older. But when she forgot where her surgery was, and didn't recognise her colleagues, she resigned and moved into a care village. Now in her late 60s and widowed, she is an active campaigner for people with dementia, with her own website (www.gloriousopportunity.org), and much in demand as a conference speaker.
She talks eloquently and inspirationally about the living effects of the condition - the hallucinations, time travelling and forgetting decades of her life, the journeys she can no longer take alone, the meltdowns, and the day she stood and watched as her shopping melted on the stove.
She reflects on how her 30-year career as a doctor gave her the knowledge to recognise the illness before anyone else - it took five years and three neurologists for her to be officially diagnosed with early onset Alzheimer's.
Now, her mission is to educate people about dementia, a condition that affects 700,000 people in the UK alone and, by association, their family and friends.
Jennifer explains what it means to her to live with dementia and the impact on herself and her family of three grown-up children and seven grandchildren. She talks about her coping strategies, the technology that helps her and the Christian faith that sustains her.
Produced by Clare Jenkins
A Pennine production for BBC Radio 4.
Last on
iPM listener Susan Andrews explains how counting birds brought her closer to her mother.

A couple who met later in life assess the impact dementia is having on their marriage.
Broadcast