Main content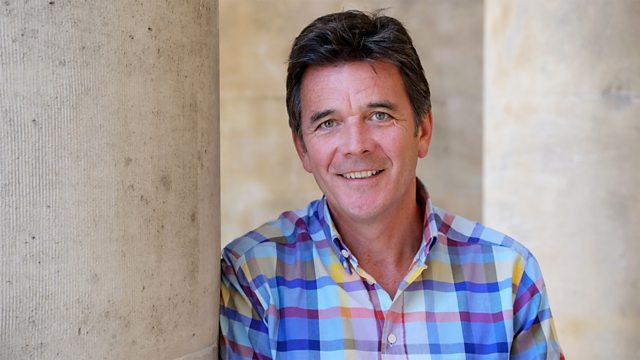 Future of 7-day GP Access Pilots, Mers, Laughing Gas Health Risks
What happens to seven-day opening at GP surgeries when the money runs out? Plus Mers, Sars and viruses that jump the species barrier and the health risks of nitrous oxide.
Across England, selected GP surgeries are trialling 7-day working, but there are reports that take-up has been so low in some areas, particularly on Sundays, that pilots have been abandoned. Dr Margaret McCartney and Dr Mark Porter investigate where the pressure for extended opening hours is coming from. Mark visits Herefordshire where Taurus Healthcare, a federation of local GPs, is running a late night/weekend service. Managing Director Graeme Cleland describes the high take-up of the service after an initial slow start, and says new patients have been treated, showing previously latent demand in the system. Mike Dando is a wheelchair user with spina bifida and diabetes, and before the pilot started a year ago, he would have to wait in all day for a district nurse to dress his ulcerated legs. Now he just makes an appointment at a time convenient for him. But at the end of this year the seed money provided by the Prime Minister's Challenge Fund runs out, so what will happen to the Herefordshire pilot? Chair of the local Clinical Commissioning Group, Dr Andy Watts, says without extra funding, the pilot service is unlikely to continue and deputy chair of the BMA's GP Committee, Dr Richard Vautrey, calls for investment in current GP practices rather than expensive additional services.
Doctors in the UK have been warned by public health officials to be on the lookout for people who become ill after travelling to South Korea. Middle East Respiratory Syndrome (MERS) has killed 27 people in the region and there are 174 confirmed cases of the disease. Nearly five hundred people have died worldwide after the virus first emerged three years ago, in Saudia Arabia. Jonathan Ball, Professor of Molecular Virology at the University of Nottingham, describes how coronaviruses like MERS (and SARS) jump to humans via an intermediary animal. In the case of MERS, that's via the Dromedary camel.
Nitrous Oxide or laughing gas has a long history of recreational use but in recent years, there's been an exponential growth in use among teenagers and young people. Founder of the Psychedelic Society, Stephen Reid, describes the physical effects of laughing gas and tells Mark why he believes the gas shouldn't form part of the government's planned clampdown on legal highs. But Dr Paul Seddon, respiratory paediatrician from Queen Alexandra Children's Hospital in Brighton, warns that increased use could mean increased health problems, like the case of the teenager girl with a collapsed lung admitted to his hospital after inhaling the gas.
Producer: Fiona Hill.
Programme Transcript - Inside Health
Downloaded from www.bbc.co.uk/radio4
THE ATTACHED TRANSCRIPT WAS TYPED FROM A RECORDING AND NOT COPIED FROM AN ORIGINAL SCRIPT.  BECAUSE OF THE RISK OF MISHEARING AND THE DIFFICULTY IN SOME CASES OF IDENTIFYING INDIVIDUAL SPEAKERS, THE BBC CANNOT VOUCH FOR ITS COMPLETE ACCURACY.
INSIDE HEALTH
Programme 3. - Future of 7-day GP Access Pilots, MERS, Laughing Gas Health Risks
TX:  23.06.15  2100-2130
PRESENTER:  MARK PORTER
PRODUCER:  ERIKA WRIGHT
Porter
Coming up in today's programme: 
The latest on the Middle East Respiratory Syndrome outbreak in South Korea – it's not the first time a potentially deadly virus has jumped species, and it won't be the last.
Laughing gas - after the government announces plans to ban all legal highs we investigate the burgeoning abuse of nitrous oxide.
Clip
It's something like a trance, not entirely dissimilar to being hypnotised or kind of deeply meditating if you like.  Sounds can also seem to slow down or speed up, can feel a kind of dizziness or light-headedness and of course the laughter and giggles.
Porter
But I will be talking to a doctor who thinks laughing gas is no laughing matter.
First, GP appointments are back in the headlines following Jeremy Hunt's announcement last week that surgeries will be expected to extend their opening hours in the evenings and at weekends. A move that started with a commitment from the Prime Minister.
Clip
Many hardworking people find it difficult to take time off to get that GP appointment and so having these pilot schemes across our country of seven day GP opening, 12 hours a day, I think is a very positive step forward.
Porter
Well listening to that in our Glasgow studio is Dr Margaret McCartney.  Margaret, so what happened next?
McCartney
Well we've had increasing political promises over the last 10 years really to say that the politicians will do something to make it easier to get to see either a GP or your GP and I think that's where things have started to crumble slightly.  So to start with we had this extended hours and what that meant was your GP's surgery was not open 9-5, I think many GPs would argue they were never just open from 9-5 but there was a push to try and make early morning and late evening surgeries plus Saturday surgeries in some places as well.  So that was the extended hours first of all.  But now we've moved into this new phase of pilot schemes for more than that – weekend opening as routine.  This idea that you could have a seven/seven service to see a doctor, a general practitioner, whenever you wanted to, whether it's a weekend day or a weekday.
Porter
So instead of the weekends and evenings after half past six being reserved for emergencies you could actually ring up and book an appointment, as you would do during the normal working day?
McCartney
This has been the promise, the promise has been this 8-8 service.
Porter
But this was extra money, the Prime Minister's so called Challenge Fund, that was put forward to do this?
McCartney
Yes, yes that's right. 
Porter
Now there are a number of different pilots going on across England, what's happening in the rest of the UK, what's happening in Scotland?
McCartney
Well what we've done is we've stopped at the extended hours, so we've got the early morning, evening or sometimes I think there's a few Saturday mornings, Saturday morning surgeries, kicking about but in the main we've gone for extended hours.  But it's really important to point out that you can still see a GP 24/7 if you need to, as an emergency.  So this is all about routine work, it's not about emergency stuff, that hasn't changed, you can always see a GP 24 hour/7 if you are needing to do so.
Porter
How have the pilots been evaluated so far?
McCartney
Well I cannot find any independent evaluation looking at benefits and harms.  We're promised that there's been some audit work being done but I haven't seen anything in the public domain that would let me know how this is being evaluated, what it's being judged by, is the impact on A&E being looked at and assessed and what the costs are and what the opportunity costs are – what could this money have been spent on instead, is there something else that GPs could have been doing better with this money to best serve the patients most in need.
Porter
Because there have been mixed reports in the medical press haven't there so far.
McCartney
Yes and there's been – because of this lack of independent evaluation it's quite hard to work out what's going on.  So there have been reports – and it is only reports – that in North Yorkshire some of the pilot services have been underused, other reports saying that in Canterbury they were unable to reduce pressures elsewhere in the health service because of the pilot and in Herefordshire there have been reports saying it's been quite popular.
Porter
So I've come to the city of Hereford to the base of Taurus Healthcare, a federation of the county's 24 GP practices that's run the seven day service here for the past year.  It's based on three hubs across the county – Lempster towards the north, here in Hereford in the centre and Ross-on-Wye in the south.  The service caters for every one of the county's 185,000 population who come from all walks of life, including pockets of real deprivation.  I'm here to meet Graeme Cleland who's Managing Director of Taurus Healthcare.
Hi Graeme.
Cleland
Hi Mark. Come on in.
Porter
Thanks.
This pilot has been running since July 2014, a year now, so what exactly does it offer the people of Herefordshire.
Cleland
It's a fully integrated primary care service.  It's GP led, in each and every one of our hubs we have a GP, a nurse or a nurse practitioner, we have an HCA phlebotomist, to do bloods and other bits and pieces, so it is a true extension to primary care.
Porter
So where's this happening and what hours do they operate?
Cleland
It's happening in the three hubs – one in the Marches in Leominster, one here in Wargrave House in central Hereford and one in Pendeen Surgery in Ross-on-Wye…
Porter
Which is in the south of the county.
Cleland
Which is in the south of the county.  And those services run from 6.00 p.m. till 8.00 p.m. Monday to Friday and 8.00 a.m. till 8.00 p.m. Saturdays, Sundays and bank holidays.
Porter
So effectively what you're doing in the working week is you're extending the existing service that the surgery might offer for a couple of hours but then you're actually open all day Saturday and all day Sunday?
Cleland
Yeah.
Porter
What's the uptake been like?  When this service first opened were you deluged with demand or was it a slow pick up?
Cleland
I think it would be fair to say expectations of demand were significantly over estimated at inception.  We did lots of things to bring in the community.  When we started we were at about 17-18% utilisation on a week by week basis, now our service runs along at about 97% utilisation week in, week out.
Dando
My name is Michael Dando, I suffer from Spina Bifida, I'm confined to a wheelchair and also I have diabetes as well.
Porter
And you've been using the service for how long?
Dando
I've been using it since February.  At the moment I've got an ulcer on my foot, that would have required daily treatments and if I was seen by community nurses I would have to wait all day.
Porter
So what was happening before – you were having it done at your normal GP's surgery Monday to Friday but on the Saturday and Sunday you were having to wait for the nurse to come to your house?
Dando
Yes.
Porter
But she couldn't or he couldn't say when they were going to be there?
Dando
No.
Porter
So you literally sat in all day?
Dando
Literally sat in from 8 o'clock in the morning until 10 o'clock in the evening.
Porter
Now you live in Hereford so I presume another option for you might have been to go to the walk-in centre, could you have done that or even the hospital?
Dando
The hospital and the walk in centre would be very frowned on, of misuse of local resources.
Porter
They might see you once or twice but they'd send you packing?
Dando
Exactly yes.
Porter
Of all the services that are available at the moment what do you think is the most valuable?
Dando
This is, for me, to come at a time that I want to come, it's the most important thing is being able to book an appointment to see a nurse or a doctor.
Redriff
My name's Karen Rediff and I'm a working mum of three, I also run a business with my husband.
Porter
And you've got little Rosy with you here, who's looking…
Redriff
Yes we have, yeah.
Porter
How's your family been using the service?
Redriff
It was around about when Rosy was born, for me when I was introduced to the service, so she's seven months now.  And she actually had some medical issues when she was born and in this particular instance, on a Friday, a midwife told me that she needed to see a GP where I kind of had a bit of a worry there because knowing that I'd have to wait till Monday and potentially she had an infection.  So I was able to ring, get a convenient appointment and get her seen before Monday, which for me as a mum was really important actually because it would have been a worrying time over the weekend.
Porter
So that was your first experience of the service – a good one I presume.
Redriff
Yeah, definitely yeah, yeah.
Porter
And have you used it since?
Redriff
Yeah, my husband – we run our own business – so to get him to see a doctor anyway was really difficult but because of the service…
Porter
He couldn't make the time during the week?
Redriff
Yeah, no definitely, and he wouldn't let customers down and things, so he would never leave a job early.  He's actually used it about three or four times.  But he could do it after the working day, so that's been brilliant.
Porter
What about continuity of care, does it bother you that you're having – you're seeing a GP who may not know you?
Redriff
Not necessarily because they have access to our records, which is why I opted to have this service rather than the drop-in, which we also have at Hereford but they don't have access to our history.
Porter
Accessing patient records is a real issue for many out-of-hours GP services and drop-in centres, so how has Taurus Healthcare got round the problem?
Cleland
We've found a way that we can share the patient's primary care record with a GP in another location provided the patient gives consent.  But actually what we also have is we're building what we call an integration layer which will sit in between the general practices and other organisations and it will create opportunities to share data.
Porter
Graeme Cleland talking to me in Hereford. And it is very revealing that the pilot, while clearly popular with the patients using it, hasn't so far reduced the pressure on weekday GP services or had a significant impact on accident and emergency workload either. Indeed it seems to have exposed hidden extra demand.
But however popular the service has been, and whoever uses it, seven day opening in Herefordshire has an uncertain future. The money from the Prime Minister's Challenge Fund runs out at the end of the year and unless there is more special funding forthcoming, the local Clinical Commissioning Group will be expected to pick up the £1.5 million a year bill.
Dr Andy Watts is Chair of the CCG in Herefordshire and I asked him whether it was affordable.
Watts
Probably not in its current form, so that the way it was set up was sort of a bolt on to what we've got already which was fine in terms of learning some lessons but it's not really the way we want to set up services, that you've got more and more services bolted on top of each other.
Porter
So what you're saying at this stage, the pilot seems very popular with patients but for you, as a CCG, it won't work?
Watts
No probably not.  We need to see some of the details that will be coming out from Jeremy Hunt's announcements on Friday, we haven't got the details yet.
Porter
Andy, could you give me an example of how the current system isn't as integrated as you'd like?
Watts
Yeah so if I'm a patient and if I need to see a doctor out-of-hours those options are – there's a GP out-of-hours service, there's a walk-in service, there's an A&E department and now we've been fortunate enough to have this pilot that's also been able to provide services through the 111 phone system.  But as you can see that's quite a complex arrangement for patients, how do they know which is the right place to go and the right person to see?  And it's inherently inefficient.  Better to have one system that's all joined up that links with the GP in hours services, links with the telephone system you need for GP out-of-hours services and what we need to do to try and capture the best of all elements of the services that are there at present and try and come up with one that simplifies it and is uniform.  I suspect that to provide that gold plated element that we've got through the pilot we'll need some extra funding but the details of that remain to be seen.
Porter
Dr Andy Watts talking candidly about the future. Well that is the situation in Herefordshire but what about the other pilots across England? Dr Richard Vautrey is Deputy Chair of the British Medical Association's GP committee.
Vautrey
I think there's been a variable experience and that's one of the benefits of doing pilots around the country is that you should learn from the experience in total.  I was recently talking to GPs in North Yorkshire where they were one of the very first pilots and they've concluded that very, very few patients wanted a Sunday service and increasingly sort of in rural areas they weren't able to get to some surgeries – the buses don't run sort of in those areas on a Sunday so it's not very easy for patients to actually access those services.  But also more importantly patients wanted to be seen by their own surgery for routine care and didn't want to be seen by another surgery and so were much more willing to wait until Monday or Tuesday to see a GP who they knew and trusted rather than seeing one that they didn't know at a weekend.
Porter
But Richard you must accept that access is an issue for patients, it's one of the things that they do worry about and some people want to be seen out of conventional hours, whether it be the weekend or in the evening, and as we heard from the Herefordshire pilot it's actually very popular with those people who do use the service.
Vautrey
I think it's undoubtedly popular, patients would want more of a good thing and we would like to offer more of a good thing but what we have to do is ensure that we don't undermine the quality of care that we're already providing by trying to stretch that service more thinly.  So first and foremost we have to invest in the daytime service, we have to recruit more GPs, more practice nurses, so that we can offer more appointments, which is what our patients really want during the daytime.  If we've got the luxury of extending that service then we could maybe think about it at that time but first and foremost we have to get the current system on a solid foundation.
Porter
What do you think's going to happen next following the mixed results of the pilots?
Vautrey
I would hope that the government, the Department of Health and NHS England really look at the totality of the pilots and once we've done that then what we should do is build on what's already there, not duplicating or fragmenting the current service, what we should be doing is building on the current 24/7 service that GPs are providing in terms of out-of-hours.  What we don't need to do is to simply create another lane on the motorway.
Porter
Dr Richard Vautrey suggesting seven day access to GPs is far from a done deal but we'll be following developments here at Inside Health.
Public health officials have written to doctors across the UK urging them to be vigilant when dealing with travellers who have become ill after visiting South Korea, following the outbreak of Middle East Respiratory Syndrome or MERS. So far there have been 174 confirmed cases and 27 deaths in the region. And globally, since the disease first emerged in 2012, there have been 1300 cases, nearly 500 of whom have died, most of them in the Middle East and Asia.
So what are the chances of MERS causing problems here in the UK? Professor Jonathan Ball is Professor of Molecular Virology at the University of Nottingham
Ball
The risks are tiny but the risks are real.  People travel, we live in a very mobile world at the moment, people do travel.  It's not so contagious, you have to have very, very close contact.  So really this is a virus which thrives in healthcare settings because you've got quite a high concentration of people, very often those people have got other illnesses which also helps the virus to spread.
Porter
And that's what's happened in South Korea isn't it in the hospital…
Ball
Exactly, you know unfortunately the infection control measures that were in place in those hospitals could have been better.  Relatives, for example, visiting sick patients – you very often get large numbers of relatives in the same room with the infected individual which is never a great thing.  You also have people – doctors who are caring for them – and unfortunately they can then pass on the infection to others. 
Porter
This isn't the first virus to have jumped from animals, we've had flu, we had SARS of course which was a similar type of virus.  Is it because we're on the lookout for these new strains that are getting into humans or is it because it's happening more often?
Ball
Both factors.  We are seeing a lot more of these infections, we are looking far more vigorously for them.  We've got techniques now that allow us to survey people, to survey animals for the appearance of new viruses and essentially I could tell you of a new virus that we're discovering every month, they are so frequent.  Thankfully they don't cause human infections so often.
Porter
So how does it make the jump?
Ball
It's a very interesting thing how these viruses originate.  So they all come from bats, the ones that have jumped into humans more recently – so we're talking about SARS and MERS – they've generally not gone from bats directly into humans, they've gone through what we call an intermediate species.  With SARS we know that the virus jumped into an animal called a civet cat and those civet cats were sold in Chinese wet markets, there were large concentrations of living animals and therefore the virus was very easily able to pass from one animal to another and then unfortunately into humans.  In the case of MERS we know that the virus is circulating in dromedary camels.  It's an incredibly rife infection in dromedary camels, around 80% of camels aged four will have antibodies to the MERS corona virus.  We know that camels around the horn of Africa – Somalia, Sudan – they have evidence of infection that dates back to the 1980s.  So this is an old virus, it's been circulating around in camels.  Something happened around two or three years ago that allowed the virus to jump into humans, we don't actually know what that is.  Maybe it mutated or maybe it's just the fact that we live our lives slightly differently – some people think it's the way that camels are herded, how they're looked after, the husbandry around camel farming has allowed the virus to make the jump into humans.  It's a virus that generally infects young camels, it's very much like our cold viruses – you go to an infant school, lots of coughs and sneezes, that's a wonderful breeding ground for these infections to pass from one to another.
Porter
So what does it do to the camel, is it – presumably not very serious in them?
Ball
Well it's in – I've seen it often described in the press as camel flu, it's nothing like influenza to camels, it really is like a very minor upper respiratory tract infection, so like a cold.
Porter
What advice would you give then to the tourist who's about to get on a camel on holiday?
Ball
Well you know without wanting to sound too flippant I mean certainly don't kiss a camel because we know that the viruses in high levels in things like saliva and in respiratory droplets and therefore that sort of close contact, particularly with a very young camel, puts you at high risk of getting the MERS virus.
Porter
Professor Jonathan Ball. And there is a link to more information on our website. Just type Inside Health and MERS into your search engine and it should take you there.
Please do get in touch if there is a health issue you think we should be looking in to – you can email us at insidehealth@bbc.co.uk or tweet me @drmarkporter
The government outlined plans to ban so called legal highs in the recent Queen's speech and much of the resulting coverage centred on chemicals produced in China, but there are plenty of others out there too and they are not always that obvious to the uninitiated. I must admit to being surprised myself when I first discovered that balloons and whipped cream dispensers are competing with cocaine and ecstasy as the high of choice at clubs and dinner tables across the UK.
The dispensers are powered by small cylinders of nitrous oxide (better known as the anaesthetic/painkiller "laughing gas"). People use the dispensers to fill balloons, which they then empty into their lungs for a short-lived hit that renders them euphoric and giggly. And, unlike cocaine, the drug is cheap and legal and there are plenty of websites selling it, albeit to people over the age of 18 and under the assumption that you're using their products to dispense cream, not get high. Yeah, right! But it is certainly easy to get hold of, as I found out when I went online to try and buy some.
All you have to do is type in whipped cream supplies into your search engine and you'd be amazed at what you find.  So one of the first things that comes up is sale of nitrous oxide cream chargers, 600 chargers available now on the website, it's a UK based website.  So click on that and up comes an offer – you can buy a hundred canisters charged with laughing gas for £27.99.  And the next website's offering exactly the same deal but this time a pound cheaper - £26.99.  Can't get much easier than that.
The latest Home Office statistics suggest that one in 13 teenagers and young adults has tried nitrous oxide at least once in the last year. Twice as many who admit to dabbling with cocaine or ecstasy. Stephen Reid is a regular user and President of the Psychedelic Society which is campaigning against the proposed legal clamp down. So how do users feel after inhaling it?
Reid
It's something like a trance actually, not entirely dissimilar to being hypnotised or kind of – or deeply meditating if you like.  The whole experience is very short, it only lasts a couple of minutes.
Porter
You'll turn to normal after that couple of minutes?
Reid
Absolutely yeah, probably five minutes in total to feel totally back to your baseline state, with the peak of the experience only lasting around 30 seconds to one minute.  The most consistent effects – because they do vary between people – are distortion of sounds, a certain kind of ringing comes into your ears as you move into the peak of the experience.  Sounds can also seem to slow down or speed up.  Can feel a kind of dizziness or light-headedness and of course the laughter and giggles which is how it gets its name laughing gas.
Porter
What do you think about government moves to ban so-called legal highs?
Reid
I think they're absurd quite frankly.  It's a very significant infringement of the liberty of people who want to alter their state using nitrous oxide and maybe not alcohol.  The fact is nitrous oxide by many measures is much safer than alcohol, so why should the government be able to tell me that actually or direct me to using a more harmful substance, it's absurd.
Porter
This gas has been around for a long time, why do you think it's suddenly taken off now, it's becoming increasingly popular?
Reid
The internet is obviously a huge reason, both in terms of spreading the knowledge about how to take it and how to take it safely and also just the availability of the substance.  People are typically buying these small metallic canisters of nitrous oxide in bulk from sites.
Porter
And they're not putting them in a whipped cream dispenser.
Reid
Well they are but they're not actually whipping cream, that's for sure, it's being dispensed straight into balloons, so yeah both the knowledge of the substance and the ease of availability are being facilitated by the internet.
Porter
Stephen Reid. Others are more concerned. Between 2006 and 2012 there were 17 deaths attributed to nitrous oxide abuse, but given the nature of the drug, and the recent explosion in use that is likely to be an underestimate.
Dr Paul Seddon is a Paediatrician at the Royal Alexandra Children's Hospital in Brighton and he has a special interest in nitrous oxide that developed after caring for a patient who fell ill after inhaling the gas.
Seddon
So this was during the summer festival season and a teenage girl in her mid-teens was admitted to our hospital complaining of chest pain.  And when we examined her and did some x-rays she had a leak of air from her lungs that was causing the pain and causing her to have difficulty in breathing.  And she admitted that at the festival she'd been inhaling some nitrous oxide, popularly known as laughing gas, and in fact she admitted that she'd had about 10 balloons over the day and that the pain in her chest had started soon afterwards.
Porter
And how serious was her condition?
Seddon
Because she presented to hospital fairly quickly she actually did alright, we treated her and managed her and she was able to go home a couple of days later.  Had she not come to hospital it could have been quite serious, so it's likely that the air leak would have increased and could have caused a lot of difficulty with her breathing.  The only other thing to mention is that she did have a previous history of asthma, which may have been relevant.
Porter
Was this the first time you'd seen somebody who'd come in as a result of abusing nitrous oxide?
Seddon
Yes it was and in fact I wasn't aware that recreational use of nitrous oxide was so common until we started doing some of the research and in fact until I started asking some people who are younger than me who said oh yes of course you can buy it very easily at – in fact the teenager herself told me that you were able to buy it very easily without any questions asked at the festival and a lot of her friends had used it before.
Porter
Because this is a gas that as a doctor you'll be very familiar with and it's the mainstay of every anaesthetic pretty well, it's used – gas and air we use for pregnant women to help with their labour pains but I don't think many doctors are aware that there's such a large scale abuse going on.  What did you find when you looked?
Seddon
I mean there's a history to this, so back in the 18th Century, soon after it was discovered, it was used in fashionable society for laughing gas parties.  And then seemed to fall out of popularity for a while, although it's carried on being abused by a few health professionals who had easy access to it.  What may have changed the situation is that very portable forms of nitrous oxide have been available in canisters where they're used to produce whipped cream.
Porter
Why is it that nitrous oxide particularly is used in whipped cream dispensers, is there a good physical reason for that?
Seddon
I think it's to do with its ability to expand very rapidly and we think that's the reason why it caused the problem in this young lady.  So first of all if it gets into a cavity in the body it can expand very quickly and we think that this young lady had a very small leak of air from her lungs because of the technique she used to inhale it – so inhaling and then breathing out very forcefully.  And then once the nitrous oxide got into that space it caused it to expand a lot.
Porter
I mean it's called laughing gas and therefore one would figure that it makes you feel euphoric and giggly but how profound can the effect be, can it knock you out?
Seddon
It can yes, I mean it is an anaesthetic, as you know, so if you take enough of it then it can cause unconsciousness and it can certainly cause you to be not responsible for yourself.  So certainly if you're in a situation of danger near to traffic then you can come to harm that way.  The other problem – anaesthetists always use it mixed with oxygen and if we use it as gas and air was use it mixed with oxygen.  But if you're inhaling it from a balloon you're inhaling pure nitrous oxide and it's thought that most of the deaths that have occurred have been people inhaling repeated amounts of pure nitrous oxide which then drives all the oxygen out of their lungs and actually dying from asphyxia, dying from lack of oxygen.
Porter
What are the consequences of long term use – assuming I don't come to any harm in the short term, if I'm using it every weekend at a party am I likely to run into trouble from other reasons?
Seddon
In the literature there are a lot of reported cases of people getting problems from long term heavy use of laughing gas.  So it can mess up various chemical systems in the body, so for example, it can get in the way of your body using vitamin B12 and that can affect the way your nervous system works, so it can cause numbness of the hands and feet and it's also been linked with psychiatric problems for the same reason.  And the other thing that it can mess up is the haemoglobin causing it to not be able to carry oxygen.
Porter
This is the red colour, if you like, in our red cells that carries oxygen round the body.
Seddon
That's right, yeah, so it can turn it blue and make it not able to carry oxygen.  The concerns that I have, particularly as a paediatrician, are that it is being sold openly to children, who are even less able to gauge the risks than adults, and also that if as seems to be happening the use is becoming more widespread then young people such as perhaps the young lady that we reported who've got a predisposing problem such as asthma may get into problems.  So effects that are less common we may start seeing in vulnerable individuals.
Porter
Dr Paul Seddon. And there is a useful link to more information about nitrous oxide abuse on the Inside Health page of the Radio 4 website.
Just time to tell you about next week when we will be bringing you that long promised report on thermometers – which types should parents be using, and which they shouldn't.