Main content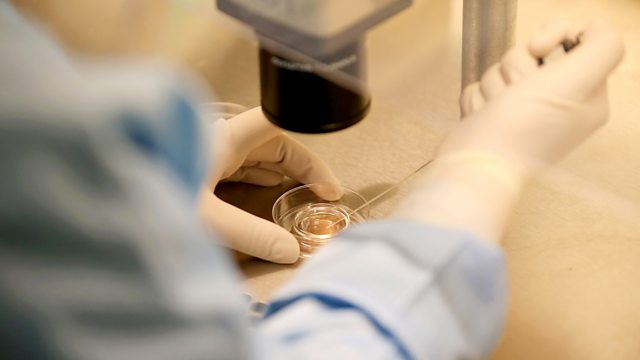 Banking on Birmingham: The National Sperm Bank
The world's first National Sperm Bank is launching in Birmingham. How will the city's men respond and will their donations meet the UK shortage? Kate Brian investigates.
The UK has a national shortage of sperm donors.
Demand is such that more and more people are looking to international sperm banks, or to unregulated providers, to help fulfil their dreams of having children.
To address the shortage, a National Sperm Bank - the first of its kind anywhere in the world - is launching at Birmingham Women's Hospital. Its long-term aim is to deliver donor sperm to those who need it, throughout the country.
But first, the National Sperm Bank needs men, huge numbers of men - particularly from Asian and African-Caribbean communities, whose supplies are critically low.
What makes the perfect sperm donor? How can men be encouraged to put themselves forward? And why do the people in charge of the National Sperm Bank reckon "Brummies are the best"?
Kate Brian, who has reported on fertility issues for two decades, has been following the creation and first six months' operation of this unique experiment. She explores the National Sperm Bank's ambition to become a truly UK-wide service, hears arguments for and against Birmingham as its location, and considers its chances of solving the national crisis.
Producer: Steve Urquhart
A Sparklab production for BBC Radio 4.
Incredible facts about sperm to celebrate the UK's first National Sperm Bank