Main content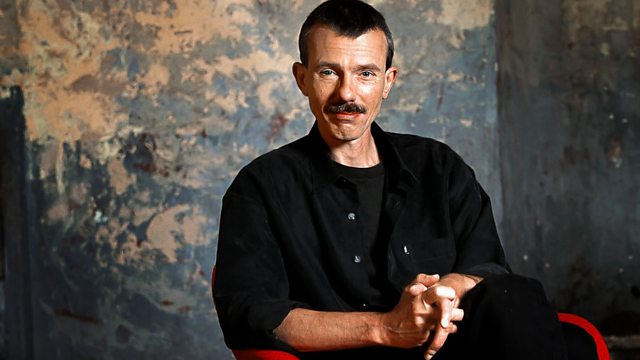 2014 Chopin and His Europe International Music Festival
Jonathan Swain presents a concert given at the 2014 Chopin and his Europe International Music Festival, including Schubert's Octet, D803.
Jonathan Swain presents a concert from the 2014 "Chopin and his Europe" International Music Festival.
1:01 AM
Panufnik, Andrzej (1914-1991)
Train of Thoughts - string sextet
Lena Neudauer (violin), Erzhan Kulibaev (violin), Katarzyna Budnik-Galazka (viola), Artur Rozmyslowicz (viola), Marcin Zdunik (cello), Rafal Kwiatkowski (cello)
1:16 AM
Krogulski, Józef (1815-1842)
Piano Octet in D minor, Op.6
Nelson Goerner (piano), Jan Krzeszowiec (flute), Radoslaw Soroka (clarinet), Lena Neudauer (violin), Erzhan Kulibaev (violin), Artur Rozmyslowicz (viola), Marcin Zdunik (cello), Slawomir Rozlach (double bass)
1:42 AM
Schubert, Franz (1797-1828)
Octet in F major, D.803
Radoslaw Soroka (clarinet), Leszek Wachnik (bassoon), Tomasz Binkowski (horn), Lena Neudauer (violin), Erzhan Kulibaev (violin), Artur Rozmyslowicz (viola), Marcin Zdunik (cello), Slawomir Rozlach (double bass)
2:41 AM
Mahler, Gustav [1860-1911]; arranged by Schoenberg, Arnold [1860-1911]
Lieder eines fahrenden Gesellen vers. for voice & orch.
Urszula Kryger (Mezzo Soprano), Kwartesencja Ensemble: Marcin Kaminski (flute), Adrian Janda (clarinet), Bartosz Jakubczak (harmonium), Bartlomiej Zajkowski (piano), Tomasz Januchta (double bass), Hubert Zemler (percussion), Monika Wolinska (director)
3:01 AM
Schumann, Robert (1810-1856)
Symphony No.2 in C major (Op.61)
Budapest Symphony Orchestra, Tamás Vásáry (conductor)
3:40 AM
Mozart, Wolfgang Amadeus (1756-1791)
Mass in C major (K.317) 'Coronation'
Linda Øvrebø (soprano), Anna Einarsson (alto), Anders J.Dahlin (tenor), Johannes Mannov (bass), Oslo Chamber Choir, Norwegian Radio Orchestra, Alessandro de Marchi (conductor)
4:03 AM
Merula, Tarquino [1594/5-1665]
Ciaccona for 2 Violins and basso continuo (Op.12)
Il Giardino Armonico
4:07 AM
Fauré, Gabriel (1845-1924)
Nocturne No.4 in E flat major (Op.36)
Stéphane Lemelin (piano)
4:14 AM
Albéniz, Isaac (1860-1909) [arranger unknown]
'Cuba' from Suite espanola No.1 (Op.47 No.8)
Tomaz Rajteric (guitar)
4:20 AM
Copland, Aaron (1900-1990)
El Salón México
San Francisco Symphony Orchestra, Michael Tilson Thomas (conductor)
4:32 AM
Pearson, Leslie (b. 1931)
Dance Suite - after Arbeau
The Graham Ashton Brass Ensemble
4:41 AM
Handel, Georg Frideric [1685-1759]
"Solitudini amate" (Beloved solitude)
Sophie Boulin (Roxana, soprano), La Petite Bande, Sigswald Kuijken (director)
4:48 AM
Vivaldi, Antonio [1678-1741]
Concerto in E minor RV.484 for bassoon and orchestra
Aleksander Radosavljevic (bassoon), Slovenian Radio and Television Symphony Orchestra, Günter Pichler (conductor)
5:01 AM
Medins, Janis (1890-1966)
Flower Waltz - from the ballet 'Victory of Love'
Liepaja Symphony Orchestra, Imants Resnis (conductor)
5:06 AM
Satie, Erik [1866-1925]
Poudre d'or - waltz for piano
Ashley Wass (piano)
5:12 AM
Poulenc, Francis (1899-1963) (orch. Sir Lennox Berkeley)
Flute Sonata (1956)
Emmanuel Pahud (flute), Orchestre de la Suisse Romande, Enrique Garcia-Asensio (conductor)
5:25 AM
Berkeley, Lennox [1903-1989] / Auden, WH. [1907-1973]
Lay your sleeping head, my love (Op.14, No.2b)
Robin Tritschler (tenor), Malcolm Martineau (piano)
5:32 AM
Bach, Johann Sebastian (1685-1750) / Gounod, Charles (1818-1893)
Meditation sur le première prelude de Bach (Ave Maria) arr. for cello & harp
Kyung-Ok Park (cello), Myung-Ja Kwun (harp)
5:38 AM
Bodinus, Sebastian (c.1700-1760)
Trio in G major for oboe and 2 bassoons
Hildebrand'sche Hoboïsten Compagnie - Renate Hildebrand, Nils Ferber, Annkathrin Brüggemann (oboes), George Corall (oboe/taille)
5:47 AM
Rosenmuller, Johann [c.1619-1684]
De profundis - Psalm 129 (130)
Johanna Koslowsky (soprano), David Cordier (countertenor), Gerd Türk (tenor), Stephan Schreckenberger (bass), Cantus Cölln, Konrad Junghänel (director and lute), Carsten Lohff (organ)
5:59 AM
Bach, Johann Sebastian (1685-1750)
Brandenburg Concerto no.2 (BWV.1047) in F major
Mark Bennett (trumpet), Terje Tönnesen, Cecilia Waahlberg & Bjarte Eike (violins), Frode Thorsen (recorder), Anna-Maija Luolajan-Mikkola (oboe), Andreas Torgersen (violin), Markku Luolajan-Mikkola (cello), Dan Styffe (bass), Hans Knut Sveen (harpsichord)
6:12 AM
Beethoven, Ludwig van [1770 -1827]
Sonata for piano in C minor (Op.10 No.1)
Geoffrey Lancaster (pianoforte)
6:33 AM
Haydn, Joseph (1732-1809)
Cello Concerto in C major (H.7b.1)
Steven Isserlis (cello), Netherlands Radio Chamber Orchestra, Jean Fournet (conductor).