Main content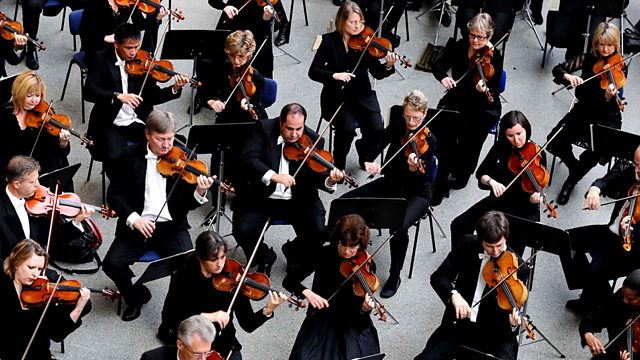 BBC SO - Sibelius, Helen Grime, Mahler, Bridge, Britten
BBC SO/Martyn Brabbins. Sibelius: Oceanides. Grime: Everyone Sang. Mahler: Lieder eines Fahrenden Gesellen. Bridge: The Sea. Britten: 4 Sea Interludes; Passacaglia (Peter Grimes).
The BBC Symphony Orchestra and conductor Martyn Brabbins explore seascapes by Britten, Bridge and Sibelius. Plus a joyous score by Helen Grime, and Alice Coote sings Mahler songs.
It was at a performance of Frank Bridge's mighty orchestral suite The Sea that the young Benjamin Britten was 'knocked sideways'. He later created thrilling sea pictures in his opera Peter Grimes. The proximity of Snape Maltings to the sea is also reflected in Sibelius's serene celebration of water spirits. The concert also includes Helen Grime's arresting Siegfried Sassoon-inspired music, and Mahler's youthful Songs of a Wayfarer.
Live from Snape Maltings Concert Hall
Presented by Martin Handley
Sibelius: Oceanides, Op.73
Helen Grime: Everyone Sang
Mahler: Lieder eines Fahrenden Gesellen
c. 8.15 Interval: ***
c. 8.35
Bridge: The Sea
Britten: Four Sea Interludes and Passacaglia from 'Peter Grimes'
Alice Coote (mezzo-soprano)
BBC Symphony Orchestra
Martyn Brabbins (conductor)*
* Martyn Brabbins replaces Sakari Oramo who has had to withdraw from this concert due to illness.