Main content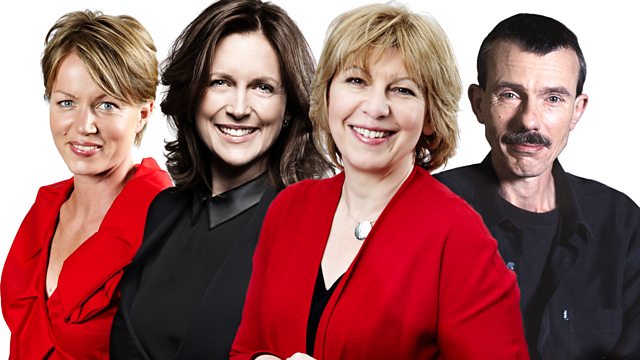 Nielsen 150 - Maskarade
Penny Gore presents a performance of Nielsen's opera Maskarade, with a Danish cast and Michael Schonwandt conducting the Danish National Symphony Orchestra and Concert Choir.
Nielsen 150 Opera Matinee: Penny Gore presents Nielsen's opera Maskarade with a Danish cast and Michael Schønwandt conducting the Danish National Symphony Orchestra and Concert Choir. First performed at the Royal Danish Opera in 1906, Nielsen's vivid comedy based on a play by Ludvig Holberg has become popularly known as Denmark's national opera ever since.
The plot centres on a young couple, Leander and Leonora, who fall in love at a masquerade ball. Leander, rather inconveniently, is already betrothed to someone else.
2pm
Nielsen: Maskarade
Johan Reuter (bass)
Stephen Milling (bass)
Niels Jørgen Riis (tenor)
Dénise Beck (soprano)
Anne Margrethe Dahl (soprano)
Ditte Højgaard Andersen (soprano)
Christian Damsgaard-Madsen (tenor)
Simon Duus (bass)
Guido Paevatalu (baritone)
Stig Fogh Andersen (tenor)
Kristian Boland (baritone)
Steffen Bruun (bass)
Danish National Concert Choir
Danish National Symphony Orchestra
Michael Schønwandt (conductor).
Tom Service travels to Denmark in search of composer Carl Nielsen, the man & his music.
Synopsis
After a lighthearted overture the curtain goes up on a room in the house of Jeronimus's, a citizen of Copenhagen. The year is 1723. It is 5 p.m., and Leander (tenor), Jeronimus's son, and his servant Henrik (bass-baritone) are feeling the after-effects of the previous night's revelry. Leander has fallen in love and exchanged rings with an unknown girl he met at the dance; Henrik points out that this may conflict with Jeronimus's plans for Leander to marry the daughter of fellow-citizen Leonard. Henrik's amusing charade depicting the likely legal consequences is interrupted by the arrival of Leander's mother Magdelone (mezzo-soprano). In a delightful dance scene she inquires whether 'old women' can also go to the masquerade, and she entrances the two men with a folie d'Espagne. Jeronimus (bass) bursts in, upbraids his wife, forbids all present to leave the house that evening, dismisses Leander and Henrik, and delivers a denunciatory monologue on the evils of masquerading. Leonard (tenor/baritone) enters. His daughter has also fallen in love, and the two citizens compare notes on miscreant offspring.
A tenderly beautiful prelude introduces the second act. The Nightwatchman (bass) passes. Alone outside the house, the superstitious Arv (tenor) is confronted by a 'ghost' and confesses to various petty thefts including, finally, 'the kitchen-maid's virginity'. The 'ghost' reveals himself as Henrik, who can now blackmail Arv into letting him and Leander pass. Groups of students, officers and girls start to assemble for the masquerade. Leander sees his beloved Leonora (soprano) and an ecstatic love duet ensues, mildly inconvenienced by the gentle mocking of Henrik and Pernille (soprano), Leonora's maid. Jeronimus has discovered Leander and Henrik's absence and he goes with Arv to the masquerade. The Nightwatchman returns as the distant sounds of the masquerade are heard.
Interspersed with set-piece dances (the best-known being 'Hanedansen': 'Dance of the Cockerels') the comedy unfolds in the third act. Leander and Leonora reveal their names and pledge faithfulness; Henrik and Pernille also confess their mutual attraction; Leonard and Magdelone indulge in a mild flirtation, interrupted by Jeronimus. Henrik tells his master of Jeronimus's presence and connives with the students' leader (baritone), an elderly don, in getting the old man drunk. The tipsy Jeronimus makes a fool of himself dallying with a ballerina. The time for unmasking arrives (a sublime bittersweet moment in Nielsen's setting). With various degrees of delight and amazement the main characters recognize their partners, and Jeronimus is the last to realize that all is well, since Leonora is after all Leonard's daughter. After an exit-dance Henrik addresses the audience and solicits applause
David Fanning
Featured in...
Radio 3 explores the composer Carl Nielsen's life and works in this series of programmes.