Main content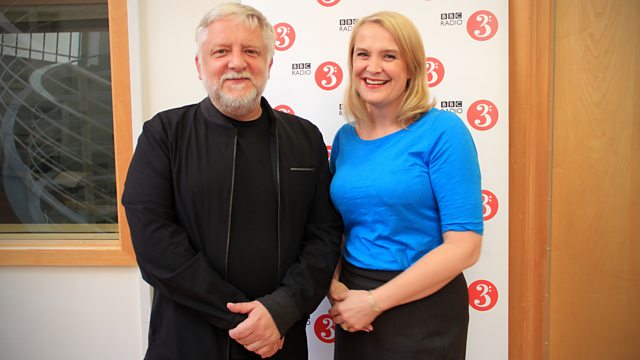 Thursday - Sarah Walker with Simon Russell Beale
With Sarah Walker. Five Reasons to Love the Countertenor Voice; Artist of the Week: Simon Preston, featured in Handel's Organ Concerto in B flat and Mendelssohn's St Paul Overture.
Discover definitive recordings of the greatest classical music with your trusted guide, Sarah Walker. Her guest this week is the actor Simon Russell Beale.
9am
A selection of music including '5 reasons to love... the countertenor voice'. As part of Radio 3's Classical Voice season, Sarah offers a selection of music that showcases the qualities of the countertenor voice. She shares works that display its virtuosity and lyrical, plangent beauty, courtesy of countertenors including Philippe Jaroussky, Andreas Scholl and Alfred Deller.
9.30am
Take part in our daily musical challenge: identify a piece of music played backwards.
10am
Sarah's guest this week is the actor Simon Russell Beale. One of the greatest talents of British theatre, Simon has taken on roles including Shakespeare's King Lear and Timon of Athens at the National Theatre, and is currently starring in Steve Water's Temple at the Donmar Warehouse. He has also received accolades for his work in television and film, including the popular spy drama Spooks. As part of Radio 3's Classical Voice season, Simon talks to Sarah about his early life as a chorister and shares a selection of his favourite classical music, every day at 10am.
11am
The organist and conductor Simon Preston is Sarah's artist of the week. Preston is widely renowned as a virtuoso organist, as well as being an acclaimed conductor specialising in sacred choral music. Sarah will be sharing a selection of his finest recordings for organ across the week, ranging from Bach to Charles Ives, as well as performances that showcase Preston conducting choral works by composers including Purcell, Palestrina and Haydn.
Handel
Organ Concerto in B flat Op.7 No.1
Simon Preston (organ)
The English Concert
Trevor Pinnock (conductor)
Mendelssohn
Overture to St Paul (arr. WT Best)
Simon Preston (organ).
Recording Rewind
Schubert 
Die Forelle 
Elly Ameling (soprano) 
Rudolf Jansen (piano)