Main content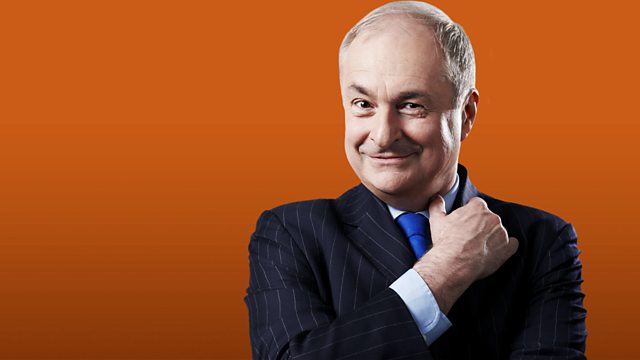 27/06/2015
Paul Gambaccini blends digital tracks from the week's US charts with LP and singles tracks from the last six decades. Includes America's Greatest Live Hits.
Tonight's extended show starts at 7.00pm with an hour of America's Greatest Live Hits. Paul plays tracks from the most successful live albums in the US by a range of artists including Johnny Cash, James Brown, Frank Sinatra, Peter Frampton, Eric Clapton and Garth Brooks.
From 8.00 - 10.00pm Paul presents 'America's Greatest Hits' with all its regular features. Each week, songs are played by members of 'The Rock And Roll Hall of Fame'. Continuing the alphabetical survey, we play 'Hotel California' by the Eagles and 'Shining Star' by Earth, Wind & Fire. In 'A Matter Of Life And Death', we celebrate the birthday on this date in 1976 of Leigh Nash - vocalist with Sixpence None The Richer - by playing her group's biggest hit 'Kiss Me'. Paul pays tribute to country star Jim Ed Brown, who has recently died, by playing 'The Three Bells' by his family group The Browns. 'It's Not The Same Old Song' highlights 'It's Only Love' by Don Williams and a different song with the same title recorded by Madness.
In the feature called 'Beyond The Sea', Paul plays tracks from the biggest selling albums by UK artists in America. Tonight, we hear tracks from LPs by Kiki Dee and Dido. 'The Other Number Ones' are records that reached the top of the American chart in 'Cash Box' magazine, but not in the 'Billboard' Hot 100. This week's examples are by Tony Bennett and Eric Carmen.
Our R&B number ones are from 1983 and now by Mtume and The Weeknd. We hear Country number ones from 1971 and this week by Jerry Reed and Luke Bryan. Our featured past and present Rock number ones are by Red Hot Chili Peppers and Walk The Moon. The number one album is 'Drones' by Muse and the top digital song for a fourth week is 'Bad Blood' by Taylor Swift featuring Kendrick Lamar.