Main content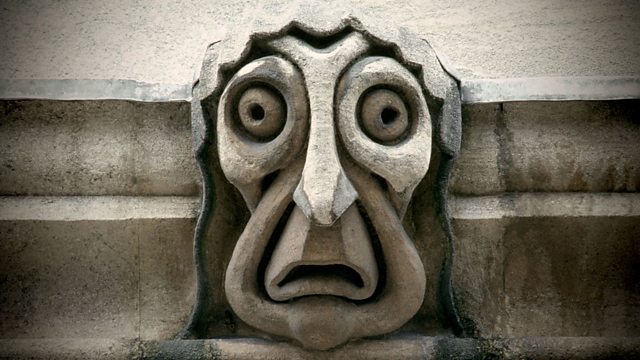 All The Work of His Life
Johnny's travel abroad solves Mr Crawley's dilemma and brings him a new friend, but will it have repercussions? Stars Adam Kotz.
by Anthony Trollope
Dramatised by Nick Warburton
Part 4: All the Work of His Life
Johnny's travel abroad brings him an unexpected new friend and an answer to Mr Crawley's dilemma, but what repercussions will it have in Barsetshire?
Mrs Baxter ..... Maggie Steed
Johnny Eames ..... Samuel Barnett
Mr Harding ..... Tim Pigott-Smith
Lily Dale ..... Scarlett Alice Johnson
Mr Crawley ..... Adam Kotz
Grace Crawley ..... Rhiannon Neads
Henry Grantly ..... Mark Edel-Hunt
Archdeacon Grantly ..... Nigel Anthony
Eleanor Arabin ..... Claire Price
Posy ..... Rose Hilton Hille
Madalina Demolines ..... Ayesha Antoine
Mr Toogood ..... Sam Dale
Policeman ..... Chris Pavlo
Other parts played by members of the series cast
Music composed by David Tobin, Jeff Meegan and Julian Gallant.
Directed and Produced by Marion Nancarrow
This is the final book in Anthony Trollope's Barchester Chronicles and many of the characters from both "The Small House at Allington" and "Framley Parsonage" return to finish his story of Barsetshire life set between 1855 and 1867. These 4 episodes focus in part on the story of the proud but impoverished vicar of Hogglestock, Josiah Crawley and the accusation that he has stolen and cashed a cheque. The whole of Barset has an opinion about Crawley's guilt or innocence, but no-one is more affected by it than Archdeacon Grantly's son, Henry, who has fallen in love with Crawley's daughter, Grace. Meanwhile, Johnny Eames has returned to try for the hand of Lily Dale, who is still devasted by the betrayal of her amoral fiance, Adolphus Crosbie. Happily, Mrs Baxter returns to tell the tale and give her inimitable opinion on events.
Maggie Steed plays Mrs Baxter and is joined by Adam Kotz, Tim Pigott-Smith, Samuel Barnett and Scarlett Alice Johnson.
The Barchester Chronicles is Anthony Trollope's much-loved series of witty, gently satirical stories of provincial life set within the fictional cathedral town of Barchester and the surrounding county of Barsetshire. With a focus on the lives, loves and tribulations of the local clergy and rural gentry, the canvas is broad and colourful, with a wonderful set of iconic characters whose lives we become intimately involved in as they grow up, grow old and fall in or out of love and friendship across the years.
More episodes
Next
You are at the last episode
Credits
| Role | Contributor |
| --- | --- |
| Mrs Baxter | Maggie Steed |
| Johnny Eames | Samuel Barnett |
| Mr Harding | Tim Pigott-Smith |
| Lily Dale | Scarlett Alice Johnson |
| Mr Crawley | Adam Kotz |
| Grace Crawley | Rhiannon Neads |
| Henry Grantly | Mark Edel-Hunt |
| Archdeacon Grantly | Nigel Anthony |
| Eleanor Arabin | Claire Price |
| Posy | Rose Hilton Hille |
| Madalina Demolines | Ayesha Antoine |
| Mr Toogood | Sam Dale |
| Policeman | Chris Pavlo |
| Author | Anthony Trollope |
| Adaptor | Nick Warburton |
| Director | Marion Nancarrow |
| Producer | Marion Nancarrow |