Main content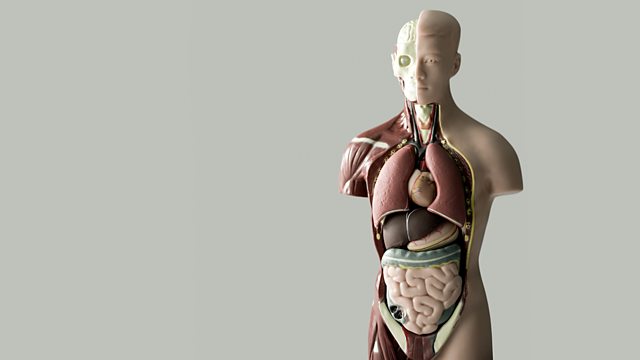 An Anatomy of Singing
Mary King investigates how advances in knowledge of anatomy are changing the way people sing. With contributions from Andrew Watts, Toby Spence and Connie Fisher.
Mary King investigates how advances in our knowledge of anatomy are changing the way we sing.
The craft of singing is famously traditional. Teachers hand on knowledge to pupils who hand it on again. A performer who is "good" to one set of ears can be "bad" to another. West End casting guru David Grindrod may have some answers. But are there physical factors that determine how we decide on style, taste and sound? Why do our voices sound different to each other? What parts of our body are essential to vocal production? How much do we know about what happens in our body when we sing? Is vocal ability due to our anatomy, our intuition or training? Is there a point at which understanding how our singing voice functions converges with training? Author of a vocal pedagogy, singer and teacher Janice Chapman believes understanding vocal function is fundamental to acquiring a good singing technique. We'll hear from Andrew Watts, Toby Spence and Connie Fisher, three singers whose personal vocal experiences have resulted in contrasting relationships with their vocal anatomy.
A professional singer and vocal coach herself, Mary King gathers the latest findings from within the music and scientific community and tests out some of the more popular theories of yesteryear.
Pioneering laryngeal surgeon Steven Zeitels' "Atlas of Phonomicrosurgery" is considered by many surgeons to be a definitive text in microsurgery of the larynx. But identifying the importance of understanding our vocal anatomy can be traced back to the pioneering work of a nineteenth-century singing teacher, Manuel Garcia. In 1840 he published the Garcia School Complete Treatise on the Art of Singing. This guide to vocal production included Garcia's own observations as to how sound is produced by vocal techniques. Garcia is arguably credited with the invention of the laryngoscope. At the Royal College of Surgeons, Dr. Sam Alberti explains what our forebears would have discovered by dissecting specimens of the larynx and thorax, still on display today. Rather more recently, the invention of the endoscope has revolutionised the work of surgeons like consultant laryngologist Declan Costello, whose voice clinics offer help to singers when their voices go wrong. However, despite the mechanics responsible for making the sound, singing remains an emotional activity; brain imaging is providing information on emotion for neuroscientist Professor Sophie Scott from University College, London. Looking to the future, Steve Zeitels says he's close to being able to repair the vocal folds by coating them with bio-materials. How far away is the age of the super-singer?