Main content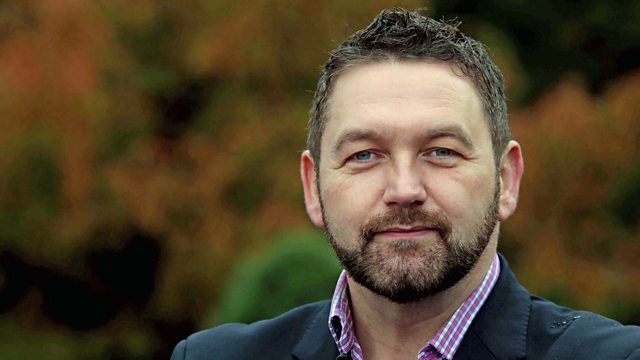 Charleston Shootings, Pope Francis and the Turin Shroud, International Yoga Day Row
Churches in Charleston react to the shootings. A look at the enduring mystery of the Turin shroud. And why International Yoga Day isn't popular with everyone in India.
Prayer vigils have been held for the 9 people shot dead at the EAM Episcopal Church in Charleston. Rev Dr Norvel Goff reflects on the events and how the church community is responding.
The term 'altruistic evil' is used by Rabbi Lord Sacks to describe the appeal that IS propaganda has on some youngsters. Edward speaks to him about his new book in which he argues for a return to mainstream religious virtues in the fight against extremism.
Next week a new teaching resource to challenge IS ideology is launched. Using 'authentic Islamic sources' its ambition is to dissuade youngsters from going overseas. Can it work? Trevor Barnes reports.
Pope Francis is in Turin to venerate its famous shroud on Sunday. New Testament expert Professor Mark Goodacre gives his view of the shroud's lasting appeal despite the dispute about its authenticity.
Handel's Messiah is a favourite of amateur choirs. One choir is leaving the standards behind when they perform the world premiere of 'The Passion of Christ as told by Mark the Evangelist'. Sarah Swadling has had a listen.
It's International Yoga Day. It's the idea of India's Prime Minister Modi but some Muslim clerics say it's all about promoting the Hindu religion. Rahul Tandon tells Edward about the tension this relaxing practice is causing.
Pope Francis released his long awaited encyclical on climate change this week. One area highlighted was global inequality and the disproportionate impact global warming has on the poor. Journalist Paul Vallely and Christine Allen from Christian Aid discuss.
Contributors:
Rev Norvel Goff
Rabbi Lord Jonathan Sacks
Prof Mark Goodacre
Christine Allen
Paul Vallely
Producers:
David Cook
Carmel Lonergan
Series Producer:
Amanda Hancox.