Main content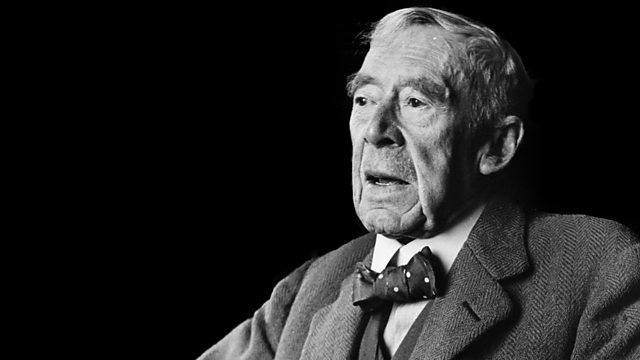 Bring Your Darlings Back To Life
4 Extra Debut. Hidden under old newspapers and books of stamps lie the best pieces of work - the darlings. What if you could bring them back to life? From 2015.
Hidden away, beneath old newspapers, books of stamps and expectant sellotape lie the best pieces of work. They are the darlings, the stories, the ornaments, the gems we are told to cut.
Producers, script writers, authors, editors have all had the rule thrown at them. These scenes may be fantastically written, funny, evocative - but they don't belong. They obscure the plot, blind us from the truth.
It's a rule of writing passed around like an illegal cigarette. You must murder your darlings. Kill Your Darlings. With contributions from Larry King, PJ O'Rourke, Kurt Cobain, journalists Jon Savage and Cal Fussman - what if you could bring those darlings back to life?
The saying Murder your Darlings has been attributed to Fitzgerald, Nabokov, Stephen King and Hemingway. But the real author comes from Cornwall. Sir Arthur Quiller-Couch. Better known under the pseudonym Q, he is the forgotten figure of 20th century literature.
In 1914 he delivered a series of twelve lectures on writing at Cambridge University, and one in particular on style:
'Whenever you feel an impulse to perpetrate a piece of exceptionally fine writing, obey it – wholeheartedly – and delete it before sending your manuscript to press. Murder your darlings.'
But who was Q?
How do you tell a story? What is it that takes prominence - the character or the plot? Producers ask themselves whether to retain the idiosyncrasies of how people talk - the pauses and silences - or whether to cut them out because they need to lose three minutes? It's often the smallest details that help us see these characters.
Producer: Barney Rowntree
A Reduced Listening production for BBC Radio 4 first broadcast in 2015.
Last on