Main content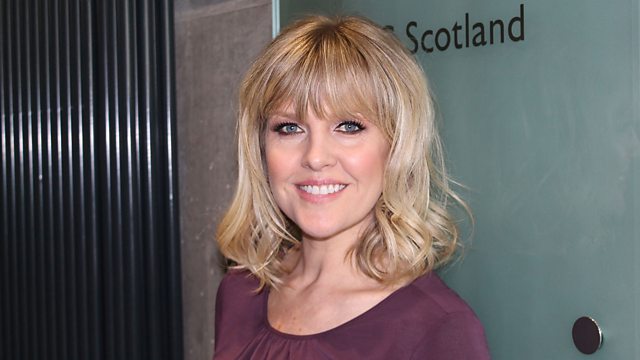 Janice Forysth discusses the Edinburgh International Film Festival 2015
Janice Forsyth is joined by actress Ashley Jensen to discuss The Legend of Barney Thomson, the opening film at the Edinburgh International Film Festival 2015.
It's film review day here on The Janice Forsyth Show and, first up, as The Edinburgh Film Festival began last night - we discuss the opening film, The Legend of Barney Thomson with one of it's stars - Ashley Jensen!
Actress Laura Linney will also be in conversation with Janice; discussing her role as house-keeper, 'Mrs Munro' in 'Mr Holmes'.
Regular critics Ian Hoey and Stephen Carty will be on hand to discuss their picks from the EIFF 2015 programme and give us the inside track on everything that been happening movie-wise in the Capital. They will also share their thoughts on this week's other big cinematic releases including Entourage - a full-length feature film version of the hit HBO series and 'The Longest Ride' starring Scot Eastwood(that's Clint's son!) - the latest adaptation of a Nicholas Sparks novel.
Away from movies, we will discuss this year's SAY awards and hear from Judy Finnigan who will be discussing her novel I Do Not Sleep.
Don't Miss it!
Last on
Broadcast