Main content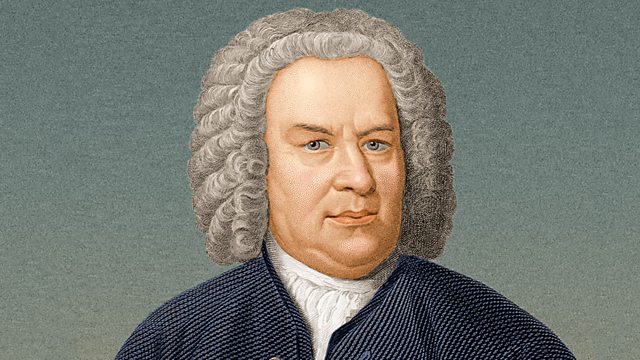 The Art of Self-Borrowing
Donald Macleod focuses on Bach's B Minor Mass.
As part of Radio 3's Classical Voice season, all this week Donald Macleod explores Bach's vocal music. Today, Donald decompiles what could be described as the greatest musical compilation ever: Bach's B Minor Mass.
In a sense, Bach didn't write a Mass in B Minor. Firstly, that's not a title he ever gave it; it was attached in 1845 by a publisher called Hermann Nägeli, probably in an attempt to hike up sales by evoking an association with Beethoven's - similarly epically-proportioned - Missa Solemnis. Secondly, there's no real evidence that Bach regarded it as a single work - or at least, not as a work to be performed at a single sitting. And thirdly, its central key is D major rather than B minor. There's not much clarity as to why he wrote it, either. Theories range from artistic 'summa' - a drawing-together, as he neared the end of life, of everything he had achieved in the field of vocal and instrumental composition - to job-pitch; he had long been frustrated with his position as Cantor as Leipzig's Thomasschule and may now, in 1748, have had his eyes on a court position at Dresden. Bach scholars have been able to throw a great deal more light on how the work was put together - 'put together' being the operative term. The story really begins in 1733, when Bach wrote a Kyrie-Gloria mass - just the first two sections of the so-called 'ordinary' of the mass - for the Elector of Saxony, Augustus the Strong. A decade and a half further on, he decided, for reasons unknown, to expand that abbreviated setting into a missa tota - a setting of the complete ordinary of the mass, pieced together from a variety of sources dating as far back as 1714. The astonishing thing is that this musical collage not only hangs together but delivers one of the most powerful experiences in Western classical music. The key is in the way Bach selects music appropriate to its new context, then adapts it to make a perfect fit for the words. As Bach scholar and performer John Butt observes, "perhaps part of the enduring quality of the B Minor Mass lies in the fact that so much of its music was essentially composed twice".
More episodes
Next
You are at the last episode