Main content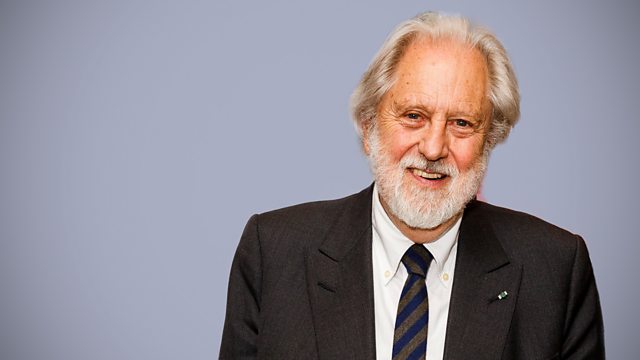 Thursday - Rob Cowan with David Puttnam
With Rob Cowan. Including Musical challenge; Works related to Greek mythology; Artists of the Week: The Pavel Haas Quartet, featured in Janacek's String Quartet No 2.
Discover definitive recordings of the greatest classical music with your trusted guide, Rob Cowan. His guest this week is the film producer David Puttnam.
9am
As part of Radio 3's 'The Classical Voice', Rob offers a selection of music that showcases the qualities of the baritone voice. The baritone is a particular favourite for Rob as it is the closest of the male voices to natural speech. He features performances by well-loved singers including Dietrich Fischer-Dieskau, Gerard Souzay and Jose van Dam, as well as Muslim Magomayev and Stafford Dean - baritones who Rob thinks should be better known today. The music ranges from Mozart's Don Giovanni and Verdi's La Traviata to songs by Brahms and Ravel.
9.30am
Take part in our daily musical challenge and identify the place associated with a well-known work.
10am
Rob's guest this week is David Puttnam. A renowned producer famed for films including Chariots of Fire, Bugsy Malone, The Mission and The Killing Fields, Lord Puttnam has worked in public policy since he retired from the film industry, and has a particular interest in improvements in education. He will be discussing his career and sharing a selection of his favourite classical music with Rob every day at 10am.
10.30am
Following on from Monday's Building a Library recommendation of Monteverdi's Il ritorno d'Ulisse in patria, Rob explores other works relating to figures from Greek mythology.
11am
This week Rob features recordings by the award-winning Pavel Haas Quartet, one of the leading quartets of their generation. Rob explores works from the quartet's Czech musical heritage with music by Smetana, Dvorak and Janacek, as well as works by Pavel Haas himself, the Czech composer after whom the quartet was named, and who was murdered at Auschwitz concentration camp in 1944.
Janacek
String Quartet No.2 'Intimate Letters'
Pavel Haas Quartet.
Music Played
5 REASONS TO LOVE: BARITONES

DAVID PUTTNAM: CHOICE 1

DAVID PUTTNAM: CHOICE 2

ARTIST OF THE WEEK: PAVEL HAAS QUARTET
Mapping The Music
Spain 
Glinka
Summer Night in Madrid
USSR Symphony Orchestra
Evgeny Svetlanov (conductor)
REGIS  RRC