Main content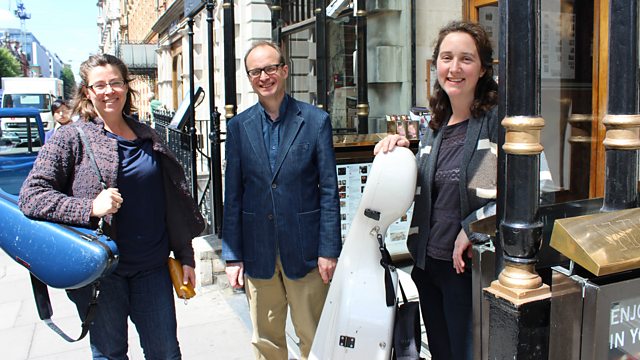 Wigmore Hall Mondays: Gould Piano Trio
Live from Wigmore Hall in London, a performance by the Gould Piano Trio. York Bowen: Rhapsody Trio, Op 80. Schubert: Piano Trio in B flat, D898.
The Gould Trio in a concert of chamber music, live from London's Wigmore Hall.
On the programme:
York Bowen's Rhapsody Trio op 80, a romantic work by one of the major figures on the British music scene in the first half of the twentieth century. He was nicknamed "The English Rachmaninov" and the Gould Trio are among those bringing his music back into the repertoire after decades of neglect.
Schubert's Piano Trio in B flat major is a large-scale work, but never loses a sense of intimacy. Although written in the final year of his life, Schubert writes lyrical music full of joy. According to Robert Schumann, "One glance at Schubert's Trio and the troubles of our human existence disappear and all the world is fresh and bright again."
The Gould Piano Trio are Lucy Gould (violin), Benjamin Frith (piano) and Alice Neary (cello).