Main content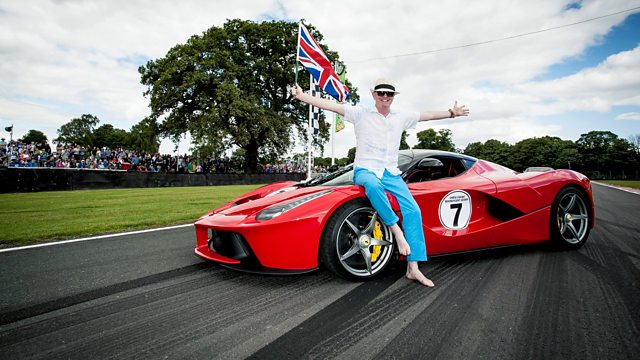 Top Gear
Chris Evans presents a fully interactive show for all the family, featuring music, special guests and listeners on the phone.
Last on
Music Played
Three Dog Night

Mama Told Me Not To Come

25 Years Of No.1 Hits - Vol.1 (Vario.
Connoisseur Collection.

Brandon Flowers

I Can Change

(CD Single).
Island.
001.

a‐ha

The Living Daylights

The Best Of James Bond 30th Anniversa.
EMI.
11.

Mike + the Mechanics

Over My Shoulder

Mike & The Mechanics Hits.
Virgin.

Linda Ronstadt

(Love Is Like A) Heatwave

Dodgy

Staying Out For The Summer

The No.1 Summer Album (Various).
Polygram Tv.

Bachman–Turner Overdrive

You Ain't Seen Nothing Yet

And The Road Goes On Forever Vol 1.
Debutante.

Blur

Ong Ong

The Magic Whip.
Parlophone.
011.

Anita Ward

Ring My Bell

Songs Of Love.
Big Break Records.
9.

Dodgy

Staying Out For The Summer

The No.1 Summer Album (Various).
Polygram Tv.

Frank Sinatra

Strangers In The Night

Frank Sinatra - The Reprise Years.
Reprise.

Andreya Triana

That's Alright With Me

(CD Single).
Counter Records.
001.

Steppenwolf

Born To Be Wild

Rock Anthems Volume 2 (Various).
Dino.

Guns N' Roses

Live And Let Die

Guns N' Roses - Use Your Illusion I.
Geffen.

The Jimi Hendrix Experience

Crosstown Traffic

The Jimi Hendrix Collection.
Universal.

Stereophonics

C'est La Vie

(CD Single).
Stylus Records.
001.

Matt Monro

On Days Like These

Matt Monro Sings Don Black.
EMI.

Lenny Kravitz

California

Lenny Kravitz - Baptism.
Parlophone.

Don Henley

The Boys Of Summer

Chris Rea

The Road To Hell

The All Time Greatest Rock Songs ....
Columbia.

Garbage

The World Is Not Enough

Nancy Sinatra

You Only Live Twice

The Best Of James Bond 30th Anniversa.
EMI.

Wilson Pickett

Mustang Sally

Atlantic Rhythm & Blues - Vol 6: 1966.
Atlantic.

Meat Loaf

You Took The Words Right Out Of My Mouth

The Very Best Of Meatloaf.
Virgin.

Kid Rock

All Summer Long

(CD Single).
Atlantic.
1.

Shaun Escoffery

Perfect Love Affair

In The Red Room.
Dome Records.
001.

Monty Norman

James Bond Theme

Performer: John Barry and His Orchestra.

The Best Of James Bond 30th Anniversa.
EMI.

Status Quo

Down Down

Whatever You Want - V.Best Of Status.
Polygram Tv.
Pause For Thought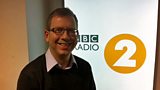 From comedian & Writer Paul Kerensa:
As a stand-up comic, I sometimes present industry awards. It's a lot like the awards shows you've hosted, Chris, only not televised, and instead of Best Live Act, it's Best Travel Agent in Taunton and West Somerset, or in the case of one 'building awards' ceremony, Best Supporting Wall.
So it was a privileged surprise last week to host a ceremony a little more community-focused: celebrating Adult Learning. I'd guessed it would mostly be cookery classes and pottery. But this forgotten world was filled with generosity; it was humbling to meet learners and tutors who hadn't given up on themselves, or others. A carer going above and beyond in renewed confidence... a care home training its staff in dementia care... Every recipient wowed us with their dedication and humility. A single mum from hostel housing has trained up: she now advises the financially vulnerable herself. I met some octogenarian marathon runners, in a gym programme for the elderly. And an English teacher working with the poorest refugee communities, particularly East African women with no education or English. They learn language and life skills, meaning they can now open bank accounts, and gain new freedoms.
Each celebrated learner and teacher exhibited hope. It reminded me of St Paul's words: "These three remain: faith, hope and love, but the greatest of these is..." ...Well it's not hope, it's love. But to actively give hope to strangers – to illiterate refugees, to the financially unskilled, to elderly gym wannabes – that's surely one of the most loving things you can do. So yes, hope is vital. But to give hope, that's love.
When we leave school, armed with algebra, oxbow lakes, and French phrases from Tricolore 4a, we don't stop learning. My children are about to start their education, but the Adult Learners taught me what you can learn beyond the childhood classroom. After handing out the awards, I arrived home to see my kids watering sunflowers, learning about – and amazed at – how much they might grow. I hope they learn that if something is nurtured, it can grow far beyond your expectations. May we all keep growing, even if we hit a ceiling, a wall, or even the Best Supporting Wall.
Broadcast