Main content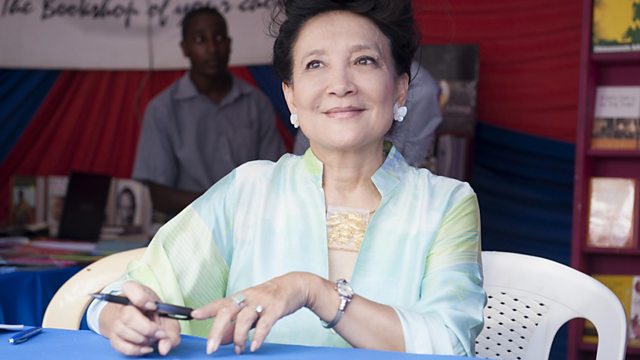 Jung Chang
Michael Berkeley's guest is writer Jung Chang. Her musical choices include Handel, Mozart and Billie Holiday as well as pieces played on the zither and the san xian.
It's impossible to imagine what it must have been like to live in a society where Western Classical music was forbidden on pain of severe punishment, or where playing a musical instrument was something that could only be done in utter secrecy. But that was the situation in China during the Cultural Revolution, when Jung Chang was a teenager. She is now an internationally acclaimed writer; but she began her working life as a peasant, a 'barefoot doctor', a steelworker and an electrician, before becoming a university lecturer. She left China for Britain in 1978 and obtained a PhD in Linguistics from the University of York - the first person from the People's Republic of China to receive a doctorate from a British university.
She shot to fame with her book Wild Swans, which tells the story of her own life and the lives of her mother and grandmother, set against the turmoil of 20th-century China. It has sold more than ten million copies but is still banned in China. And she followed it with biographies of Mao, co-written with her husband, and of the Empress Dowager Cixi - an extraordinarily powerful woman in the last years of Imperial China.
Jung Chang talks to Michael Berkeley about the joy of finding grass in Hyde Park after Mao had banned it in China; the horrors of foot-binding; her mother's extraordinary testimony of the Cultural Revolution, which led to Wild Swans; and her hopes that one day people will be free to read her books in China.
And above all she shares the joy she finds in music: both Chinese music and the Western music she's embraced with delight since moving to Britain. Her choices include Handel, Mozart, Billie Holiday and music played on the zither and the san xian.
A Loftus Production for BBC Radio 3
Producer: Jane Greenwood.
Six mind-expanding music podcasts to download in 2019
Archive Unlocked: Two Decades of Private Passions