Main content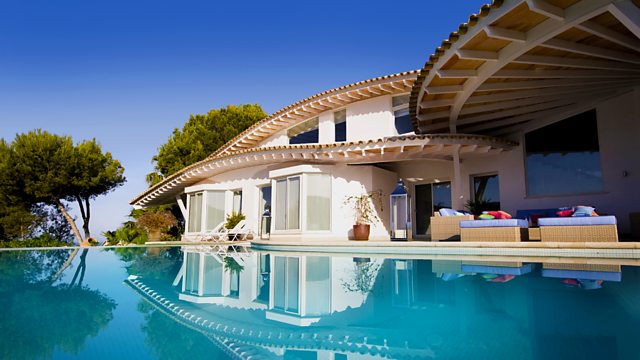 Villa Fraud, Tattoo Cover-ups, Metal-on-Metal Hips
Consumer affairs, including the new way criminals are targeting holidaymakers for their money, and E4's new resident tattoo artist Jay Hutton on covering up old tattoos.
Trip Advisor is being urged to increase warnings about fraud, after people using the listing website to book villas in Italy discovered their bookings are not real and their money has been stolen. Shari Vahl investigates.
Covering up the old with the new. Winifred Robinson speaks to 'tattoo fixer' Jay Hutton about how that old faded dolphin on your back can be given a new life.
Plus the hundreds of people taking action against the manufacturers of metal-on-metal hip implants, which left them with long term health problems.
Presented by Winifred Robinson
Produced by Natalie Donovan.
Last on

Chapters
Holiday Villa Fraud

Trip Advisor warned to increase fraud warnings after holiday makers targeted by criminals

Duration: 08:11

Broadband Speeds

More than 70% of households not getting broadband speeds promised when they signed up

Duration: 05:39

Carry-on Bags

New rules for airline bags is being rolled back

Duration: 03:08

Cost of Living

We revisit young professionals unable to get a mortgage because of student loan repayment

Duration: 05:51

Tattoo Fixers

Tattoo artist on why more and more people are getting old tattoos covered with new ones

Duration: 05:02

Contactless Phone Payment

Will Apple Pay pave the way for contactless mobile phone payments?

Duration: 04:33

Metal on Metal Hips

Manufacturers are taken to court over faulty hip replacements

Duration: 05:47

Tattoo Fixers - Danny's tattoo (a work in progress)

Danny Hutton's original tattoo (left) and in progress (right), as his brother Jay Hutton reworks it.

Broadcast