Main content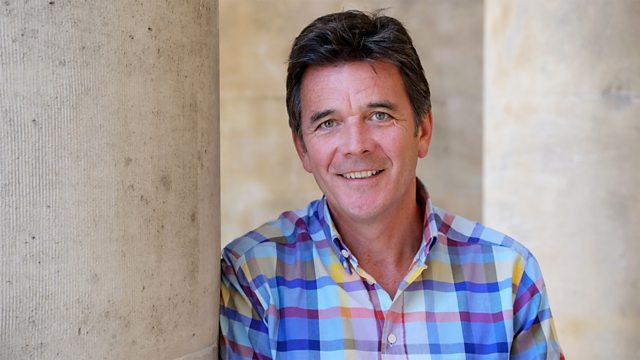 Cervical Screening in Older Women; Hepatitis E in Nepal; Enlarged Prostate; Significance
Dr Mark Porter on cervical screening in older women, concerns about a hepatitis E outbreak in Nepal that could kill pregnant women and a new technique to treat enlarged prostates.
Cervical screening in older women has hit the headlines, but reports have not explained whether these women being diagnosed after 65 have attended screening. Concerns about an outbreak of Hepatitis E in Nepal that could kill pregnant women; A new technique being trialled in the UK to treat enlarged prostate; and Dr Margaret McCartney on statistical significance.
Programme Transcript - Inside Health
Downloaded from www.bbc.co.uk/radio4
THE ATTACHED TRANSCRIPT WAS TYPED FROM A RECORDING AND NOT COPIED FROM AN ORIGINAL SCRIPT.  BECAUSE OF THE RISK OF MISHEARING AND THE DIFFICULTY IN SOME CASES OF IDENTIFYING INDIVIDUAL SPEAKERS, THE BBC CANNOT VOUCH FOR ITS COMPLETE ACCURACY.
INSIDE HEALTH
Programme 2. - Cervical Screening in Older Women; Hepatitis E in Nepal; Enlarged Prostate; Significance
TX:  16.06.15  2100-2130
PRESENTER:  MARK PORTER
PRODUCER:  ERIKA WRIGHT
Porter
Could a little known virus be about to wreak havoc in the aftermath of the Nepalese earthquake? A group of world experts certainly believes so, and one of them joins me to explain what can be done to protect the most vulnerable group – pregnant women.
We continue our series on statistical terminology with Professor Carl Heneghan and Dr Margaret McCartney explaining significance.
And a new approach to prostate problems – if, like many older men, you are a slave to your bladder then this should be music to your ears.
Clip
He pees like a horse, literally, it's beautiful and to see him so much happier that when we go out we haven't got to worry about every toilet and that's all gone.
Porter
All will be revealed a little later.
But first cervical cancer, which has been making the headlines following the publication of research revealing that 20% of new diagnoses and half of all deaths from the disease, are in women too old to be included in the cervical cancer screening programme. The upper limit for routine smear tests being 65.
But the reports in the media haven't answered the most obvious question for us here at Inside Health – who are these women? Have they, for instance, had regular smears and attended for screening when they were supposed to?
Julietta Patnick is Director of NHS Cancer Screening Programmes.
Patnick
Generally we don't think so.  A woman who's been screened regularly and not had an abnormal result in the last 10 years we are confident it's safe to say to her, right you don't need to worry about this anymore.  Obviously there's always the caveat of report symptoms if you find anything happening – bleeding in that age, vaginal bleeding, would be a red signal obviously.  But we're comfortable with releasing women if they've been screened regularly and there's no problem.  If we have found a problem in their last 10 years of screening we actually continue to invite them for screening and keep them under surveillance, we don't release them because we think they're at high risk, so we try and keep them in the programme, even though they're over 65 when everybody else has finished.
Porter
What do you think of the author's calls for the upper age limit to be increased from 65 to 70, do you think that would help?
Patnick
Well there's two problems with that.  One is would women come but the second thing is the anatomy of the older woman – what we screen in the cervical screening programme is something called the transformation zone, once women get through the menopause this vulnerable area gradually shrinks out of view and it would be very difficult to do any diagnostic work or treatment.  And we worry that if we find abnormalities we're then talking about quite large interventions and operations in women who are by this stage quite old.
Porter
Of course the other issue is that if you did extend the programme that you're likely to attract the sort of women who'd responded to all their invitations all the way through the programme and probably not the women you'd most like to see.
Patnick
That's right.  The ones we want to see are the ones who stopped screening in their 50s, we want them to come and a woman who's got to 65 and not had an abnormal recently and had all her tests she can relax and be confident in the service she's received to date.
Porter
So the point, as far as you're concerned, is not so much that we should be raising the upper limit or our existing programme but that women should be making the most, particularly of those last 15 or 20 years or so of the programme.
Patnick
Absolutely, they should carry on coming for screening when invited.
Porter
Julietta Patnick talking to me on the telephone from her office in Sheffield.  And there is more information on the research that prompted the recent headlines on cervical cancer in older women on our website.
The people of Nepal are still struggling to deal with the aftermath of the huge earthquake that struck in April, and now there is another challenge around the corner, albeit an invisible one spread by the monsoon floodwaters - Hepatitis E.
Liver specialist Dr Harry Dalton from the Royal Cornwall Hospitals Trust is a leading authority on the virus and one of 20 experts lobbying the World Health Organisation to do more to protect the most vulnerable – namely the pregnant women of Nepal.
Dalton
The earthquakes killed a lot of people but it also destroyed the sanitary infrastructure, such as existed before the earthquake.  And the problem is that when the monsoon comes there's going to be a real sanitary problem because the drinking water and the sewerage water's going to intermingle.  And typically in Nepal every monsoon season, which starts in July, there's cases of Hepatitis E and occasionally there's a large outbreak.  It's the view of me and my fellow experts from across the world that because of the earthquake there's going to be a huge epidemic of Hepatitis E with thousands and thousands of cases.  And the problem with this strain of the virus that they have in Nepal is that it kills one in four pregnant women and our calculations are that if an epidemic were to occur it could kill over 500 pregnant women.  And Nepal has already suffered terribly with the earthquakes, we cannot allow this to happen.
Porter
This is a virus that's been relatively recently discovered, can you explain a little bit about it?  We have it here in the UK too.
Dalton
We do, we have a different strain, in Nepal it's water borne, it passes from human to human via infected water.  We've got a problem with it here too, here it's a different strain, it's found in pigs, it's in the food supply, most people who get infected don't have much of a problem with it, occasionally it's quite a serious problem for older people.  But in terms of comparison of the scale of impact it's far more of an impact in countries in South Asia such as Nepal.  And generally speaking it affects young people.  The patient becomes unwell, flu-like symptoms, abdominal pain, jaundice and that'll last for a few weeks and then generally the patient gets better.  In pregnant women, however, it's different, one in four of them will die from acute liver failure and usually the unborn child is lost as well.
Porter
Do we know what's different about pregnant women and the way that they respond to this virus?
Dalton
We don't Mark, it's the hallmark of this disease.  And in fact that's how it was first discovered – there was an outbreak in Kashmir in the late 1970s, they couldn't work out why all these pregnant women were dying and actually that was the first proper clinical description of this disease in the 1970s.
Porter
So what can we do to protect the Nepalese?
Dalton
Well there's a safe and effective vaccine which was produced in China and it's licensed for use in China by the World Health Organisation but it's only licensed for use in China.  The study that they did in China some years ago was a huge one, 100,000 people, they showed it was safe and effective.  The issue is it's not licensed for use in any other countries and there's a bureaucratic process that the World Health Organisation need to go through, which has been dragging on for years, to allow it to be used elsewhere.  We're calling on the World Health Organisation to cut through all that red tape and say yes it can be used in places of need such as in Nepal and that needs to happen now.  The monsoon starts in July, that's two weeks away, we can't wait.
Porter
It was criticised recently during the Ebola outbreak for being behind the game, are you concerned the same is going on here?
Dalton
I think the World Health Organisation were criticised, they were a little bit on the back foot.  I think now we've given them the heads up and hopefully they've learnt from the issues that the Ebola crisis brought up and this time they'll be on the front foot.
Porter
Time's not on your side, when would you have to get this vaccine into Nepal, do you think, to protect these women?
Dalton
We need to have that vaccine ready to go by the monsoon season, so beginning of July, so we've got two or three weeks.  There are only 200,000 doses of vaccine, so we need to use it in a targeted manner, we can't just vaccinate the whole of the population of Nepal because there's not enough vaccine.
Porter
What are the implications if the vaccine doesn't get approved for use in Nepal in terms of spread outside the country, is it going to be a problem that's going to be limited to Nepal or could it spread further afield?
Dalton
There are well documented cases of travellers returning to European countries or any country where they've visited an area where's there's an ongoing epidemic and they can bring the infection back with them.  So yes I think healthcare workers, charity workers who've been in Nepal will be exposed to this virus and they could well bring it back to the country of origin.
Porter
So are you hopeful of a positive response?  I would imagine that in Nepal at the moment there are lots and lots of other health concerns going on, the country's been hit very hard.
Dalton
It has been hit very hard, infectious diarrhoea has been reported already and so that's a worry.  But in the scale of human suffering and potential mortality this far outweighs any other immediate concern.  This should be at the top of the agenda.
Porter
Dr Harry Dalton.  And there is more information on the threat posed by Hepatitis E in Nepal on our website.
If there is an issue you would like us to look in to, please do get in touch. You can email us at insidehealth@bbc.co.uk or tweet me @drmarkporter
Now to a problem that is a little closer to home - benign prostatic hyperplasia.
Keith
My problems actually date back almost 20 years.  This really all started with me having to get up to go to the toilet in the night.  The second issue for me really was actually standing at the toilet and not being able to do anything.  That was made worse by the fact that even if after I had I was finding 20 minutes, half an hour later I was having to go back and do the same thing again.
Porter
You were a slave to your bladder.
Keith
Indeed.
Porter
Most older men are affected by an enlarged prostate to some degree, with problems typically starting in middle-age. Tell-tale signs include needing to get up in the night for a pee, taking a while to get going, and having a weaker stream when you do.
Milder cases can be managed with medication, but more severe ones warrant surgical intervention which typically means coring out the centre of the enlarged gland using an instrument inserted into the urethra – the pipe that runs from the bladder to the tip of the penis. It may leave no scars but this transurethral resection of prostate - or TURP - is more invasive than it looks and some men can be left with continence issues or difficulties getting an erection.
One less invasive alternative that has been used in other countries is prostate artery embolisation or PAE – shrinking the enlarged gland down by blocking off its blood supply – a technique that is now being trialled here in the UK.
So I went to Southampton General Hospital to meet Keith and Pam Thomas - and the team looking after Keith - to find out what's involved.
Pam
He would be up at least four, five times in the night.  Therefore it would wake me.  I would get anxious because he would stand probably 20 minutes before anything happened and then he'd go to the toilet, he'd get back into bed and probably 10 minutes after he'd got back into bed he'd be out again.
Keith
The opposite side to that is if you control your intake of course it could have a negative impact on your kidneys following.
Porter
But controlling your intake basically means don't drink so much so you don't need to pee.
Keith
Don't drink, yeah.  So at three o'clock in the afternoon I would stop having anything to drink because I knew that I would be going on a long train journey home.
Pam
We never went anywhere without finding out where every toilet en route was and living down here, near the beach, we'd have to know where every toilet was.
Hacking
My name is Dr Nigel Hacking and I'm an interventional radiology consultant at Southampton University Hospitals.  Embolisation is cutting the blood flow off and there are techniques that we've been using in many areas – fibroid embolisation – is one.  So we've been treating bleeding from stomach ulcers, duodenal ulcers, other – even trauma now, a gunshot wound or a knife wound – we will use the technique of embolisation to identify the bleeding point and block it off.
Porter
And that's because you're using your imaging techniques to identify the blood supply and you can see where bleeding's coming from.
Hacking
That's exactly right.  Using real time x-ray like a cine we're squirting dye into various arteries, we can see the picture, it should stay in the blood vessels and when it's bleeding it leaks out so we can identify it and put a plug in there essentially and block it off.
Porter
So what you're saying is you've been putting plugs in blood vessels for some time, it's accepted practice in your speciality.
Hacking
Completely – for decades.  So I go to a lot meetings and I was hearing these people from both Brazil and Portugal talking about embolisation of benign prostates and because of my interest it got me thinking.
Porter
Can you explain the principle behind embolising the prostate?
Hacking
Benign prostatic overgrowth or hyperplasia is an abnormality with increased growth in the central part of the prostate, with increased blood supply and the tissue growing around it.  So if you can block the blood supply to that abnormal or diseased part you can shrink it down, without damaging the urethra – that's the pipe that goes through the prostate – and without damaging other organs.  So we're just trying to shrink down that abnormal overgrowth.
Dyer
My name is Jonathan Dyer, I'm a Consultant Neurological Surgeon at University Hospital Southampton.
Porter
Can you give us some idea of what – the difference between a young man's prostate and an older man's prostate, who's getting this sort of trouble, would be in terms of size?
Dyer
Right, well the normal prostate from about the age of 20-25 is about the size of a walnut.  That will gradually enlarge from about the age of 40.  And some men can have prostates up to the size of a grapefruit.
Porter
And that has what sort of impact on the bladder?
Dyer
The prostate sits at the base of the bladder and it produces the seminal fluid.  What happens is that restricts the flow of urine through the urethra as it surrounds the urethra.
Porter
So the outlet of the bladder travels right through the middle of the prostate.
Dyer
It does yeah.
Porter
So it basically – it gets pinched.
Dyer
It does.
Porter
At the moment if a patient comes in what's the standard approach – surgical approach?
Dyer
The most traditional procedure involves taking a hot electrocautery loop and cutting away the internal part of the prostate.  And it's very suitable for very, very large prostates.
Porter
And these are procedures – what you'll do is you're passing a scope through the penis and you're going up to where the prostate is and you're going through the wall of the urethra.
Dyer
Well you're inside the urethra and the area that is pushing on the urethra you're removing it. 
Porter
So you're taking the urethra with you.
Dyer
You're taking a bit of the urethra with you.  And then there's another technique using a laser which actually vaporises the prostate and that's more suitable for smaller prostates.
Porter
But it's these gold standard treatments that the new treatment has to be compared, that's what you want to compare with, it has to be as good as those, that's what we're after.
Dyer
That's right.  The point is that the side effect profile is so much better and it's more suitable for younger patients who are more sexually active, who don't want those side effects.
Keith
I didn't like the idea of a TURP, for me the risk of incontinence and the other things that come with that was something that I just couldn't get my head around and clearly not being diagnosed with prostate cancer the issue then was okay so it's not prostate cancer, if I don't go for the TURP what other options were there.
Hacking
The arteries to the prostate are very small and they're very variable but we can map those out using a CT scan, a computer tomography scan, and we inject a lot of dye and we can map out the arteries for each individual patient and each side is different.  And then when we come to do the embolisation itself we can pass our catheters and through those micro-catheters, tiny little plastic tubes about less than a millimetre, the really tiny ones, into those arteries that we've identified, inject some dye, prove that it's in the prostate and it's not going to anywhere else and then we can put these tiny plastic beads, like very, very fine grains of sand or caster sugar, very, very tiny.
Porter
And they literally wedge themselves in this tiny vessel cutting off the flow.
Hacking
They are of a set size, so a 10th of a millimetre, so they will just flow in the blood until they wedge in an artery of that size, a 10th of a millimetre, and then they'll – they'll block up, as if you're blocking a stream.
Porter
So what you're doing is you're releasing a shower of these particles, effectively, into the artery and they're finding their own way further on down the…
Hacking
That's exactly right and we can see in real time where they're going.
Porter
How do you get access to the blood supply of the prostate?
Hacking
We go into the main artery in the leg which involves a little puncture into an artery in the groin…
Porter
No access through the penis required?
Hacking
No access through the penis required.  And then you put in a sheath, a bit like a straw, and through that you can put catheters of various shapes and find your way through all these rather tortuous arteries.
Porter
How long does it take?
Hacking
Well this is a particularly fiddly procedure, the average is two hours, the quickest we've done is an hour and the longest has been four hours, so this is about a two hour procedure.
Keith
On the day I came in quite anxious and frequent visits to the toilet.  Finally I was wheeled down to theatre, ready for the operation.
Porter
What did you feel?
Keith
At the time a very warm sensation in my lower half for the three and a half hours whilst this was going on, as if someone was rummaging around in my lower half.  But was there any pain?  No.
Hacking
We were expecting much more pain but actually now it's a day case procedure, they go home two to three hours after we finish the procedure.  Some get a bit of deep seated pain, some get a bit of pain when they pee but it responds to mild analgesics and is usually gone within two or three days.
Porter
And at what stage would you expect them to see the maximum benefit?
Hacking
The getting up at night can improve within a week or two.  The flow usually we're seeing within about four or five weeks.  So when we follow them up at one and three months we usually see a definite improvement.
Porter
And do we know what happens to the prostate in the longer term?  You've not been following patients for that long here in the UK but you say this has been going on abroad – five, 10 years down the line what happens to this prostate, does it come back?
Hacking
I think it might well but the results out at four and five years now in Portugal are still – they're claiming an 80% initial one year improvement and that drops to a 70% at four years.  So they're still only getting 10% of their successes getting recurrent symptoms at three or four years.  So I suspect we'll see that sort of result.
Porter
What can go wrong?
Hacking
If you embolise the wrong artery, whether it be the bladder, the rectum or the penis, you could get small or larger ulcers.  So this is something that needs a lot of care, a lot of experience and a lot of training.
Keith
I no longer feel that I have to get up in the night.  I don't have any issues with hesitancy, literally I go to the toilet I go to the toilet.  So the hesitancy has completely gone.  The flow rate has improved considerably and I no longer have to plan what I'm doing.
Porter
What about drinking after three o'clock if you're catching the train?
Keith
Yes I still drink in the office well after three o'clock.
Pam
He pees like a horse, literally, it's beautiful and now to see him so much happier that when we go out we haven't got to worry about every toilet and that's all gone.  He's got to train himself slightly better, he still will go to the toilet if there's a toilet around, he doesn't actually need to, I don't think, I think it's in the head.
Porter
Lots of people do that.
Pam
And he's just got to train himself to hold it a little bit better.  And if we have intercourse that again now has come back to when we were younger, whereas before it wasn't a problem, as in that he couldn't do it, but sometimes he got cross because it took a lot longer.  So that has made me happy too.  We might be getting older but we still love one another.
Porter
Pam and Keith Thomas who seem very pleased with the results of his embolisation. It still is early days though in term of research into the new technique. NICE looked at prosthetic embolisation in 2013 but concluded that more evidence on both efficacy and safety was required at the time.  Now that work's ongoing.  So far the multi-centre UK trial, known as UK Rope, has included 120 patients and it hopes to hit its target of 200 by the end of the year with preliminary follow up results available for NICE sometime in 2017.  So a final decision is going to be some time away.  More details on our website.
Now it is time for the second instalment of our special series where Carl Heneghan, Professor of Evidence Based Medicine at the University of Oxford, and our very own Dr Margaret McCartney, explain commonly used – and abused – statistical terms. Today it's significance.
Heneghan
Yes so there are two important issues with significance.  One is a mathematical property, if you like, statistical significance and then the second is a clinical impact for patients which is clinical significance.  And statistical significance means how much of these results are they true and they haven't occurred by chance alone.  However you can get very, very small tiny results that are statistically significant but actually mean more or less nothing to the patient and so are clinical insignificant.  So when you talk about clinical significant the question I ask all the time is does this make a difference to you.
McCartney
The problem is that things happen by chance all the time, so we have to be sure in medicine that we're giving or doing something that's usefully different and that the effects are not occurring by chance and they are real effects caused by the treatment or the intervention that we're offering.
Porter
Also how do we do that when we're interpreting the results?
McCartney
Yes, so this is to do with how you set up a clinical trial and you try and set up a clinical trial so you can work out whether or not the result would have occurred by luck or whether it's more likely to have occurred because of whatever it was that you were testing.  And this is a really big problem in medicine because we traditionally see that you're allowed to have one in 20 things happening by chance but which is also statistically significant because we use these things called P values to try and work it out.  And the problem is that we recognise that things happen by chance all the time, we're just more certain or less certain, we can never really be 100% sure.
Porter
So Carl, how do we know that something's likely to have been the effect of the tablet I've given you or just simply down to chance?
Heneghan
Yes, so with conventional wisdom in clinical trials, as Margaret said, is that what's called a P value of 0.05.  That means if we did an experiment 20 times we would see the same result 19 times out of 20 but one time in 20 we'll get this result by chance.  Now some people believe 0.05 is not tolerant enough, they want a higher level of certainty and a lower P value and that's about 0.01.  So that means if you see P value 99 times out of a 100, if you repeated this clinical trial, you'd get that same effect.  But you would still see by chance alone something happen just because of the random variation.  And one example of this, which is quite interesting, is when architects and the engineers test bridges they test that to a tolerance of .01, so they want to be 99 times out of a hundred certain that this bridge is going to be okay at this tolerance level.  We tend to, in medicine, use this level of .05.  The key is to think of a clinical trial, if you see that you're 19 times out of 20 certain this is the true result.
McCartney
But 5% of the time it's going to wrong, the result is going to be down to chance and that's a really big problem if you're just concentrating on these P values.  And in fact some journals have got rid of them – there's a psychological journalist who said quite recently – we're ditching the P values because we think that it's going to come out with a by chance result more often than we think is safe.
Porter
Well I'm thinking of this from the other way, so what you're saying is if I read 20 papers that are using this as the threshold there's a possibility that one of those papers was completely down to chance and the intervention they were studying had nothing to do with it.
McCartney
It's a really high possibility that that's going to come down to change, that's the problem.
Heneghan
You're right and there's a famous paper, I'll just come in on this point, it's by a chap called John Ioannidis and it says:  Why Most Studies are False.  And the reason behind that is because most studies are too small.  And in being too small what you often see is these random fluctuations and there's so many studies published each year – around about 40,000 clinical trials – by chance alone you see a number of false or spurious findings every week.
McCartney
Yeah and that's just what's going to happen, that's the natural course of events.
Porter
It's something I hear from you Margaret almost weekly on Inside Health is that there weren't many people in the study, there were small numbers involved.
McCartney
Yeah, so that's why these big studies are so important.  Some studies we've looked at and they've got a million women in it, famously the million women study and you've got more and more powerful data because you're able to look at more and more outcomes, which means you get less and less random variation.  I think one of the really big things though is, as Carl said earlier on, is the difference between the statistical significance and what happens in real life.  So it's the difference between maths and the difference between meaning – what does this actually mean for people.  So, for example, there's no point having a spot cream for severe acne that's highly statistically significantly proven to reduce spots if it only reduces your spots by one per year.
Porter
Well this is what I call the so what factor, the other meaning significance and as a clinician using these sorts of treatments that other people are studying is it going to help my patients.
Heneghan
And this is why involve patients in research.  When we looked at conditions like rheumatoid arthritis the patients actually said that conditions to them that were really important were issues like fatigue and many of the trials just didn't measure fatigue, they were measuring blood levels, all sorts of fancy which were important to doctors but patients were saying hey I'm really tired, I want something that can get me out and about and exercising.  And so this issue of clinical significance is really important.
McCartney
Absolutely, we see this all the time, I see it particularly in commercial products.  So, for example, there's a big brand of yoghurt drinks that supplies the tag line – you'll lower your cholesterol.  But what you really want to know is will this stop me dying from a heart attack or a stroke at a younger age than I could have done had I not taken all these yoghurt drinks.  So the question is not what it does to my cholesterol, the really clinically significant outcome there is what does it do to my chances of death.
Porter
Margaret McCartney and Professor Carl Heneghan – who'll be back discussing more confusing terms soon.
I did promise you new research this week on which thermometers parents should use, and which they should not.  We haven't forgotten, it will be coming up later in the series.
Next week I travel to Herefordshire to visit a GP service that is open seven days a week. It is part of the much heralded pilot that promised to shake up access to primary care making it easier for you to see a doctor. So, how is it going? Join me in a week to find out.
ENDS