Main content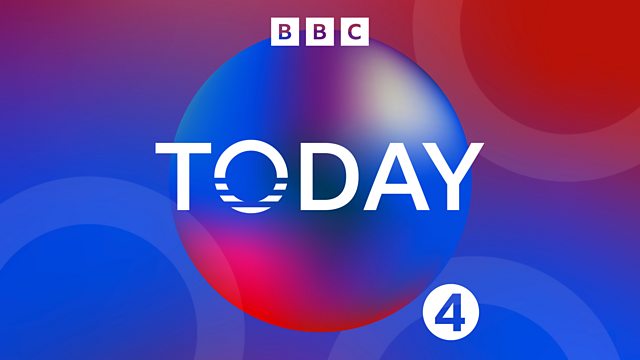 15/06/2015
Morning news and current affairs. Including Sports Desk, Weather and Thought for the Day.
Last on
Clips

Today's Running Order
0710
Community leaders in Dewsbury, in West Yorkshire, have been speaking of their shock at the apparent involvement of teenager Talha Asmal, from the town, in an Islamic State suicide attack in Iraq. Aged 17 at the time of the attack, he's believed to be the youngest ever British suicide bomber. The Shadow Home Secretary Yvette Cooper has criticised the government saying it was 'well behind' on tackling the threat posed by radicals on social media and said its strategy was 'confused'. Qari Asim is Imam of the Makkah Masjid mosque and was awarded an MBE for his efforts to build bridges between communities in Leeds since the 7 July terror attacks.
0715
A judge has ruled that a six year old boy whose father killed his mother should live with his father's family. The case was heard in Birmingham in April but the judgment's only just been published. Dr. Tony Kaplan is an independent consultant Child and Adolescent Psychiatrist and co-author of "When Father Kills Mother: Guiding Children Through Trauma and Grief".
0720
London's digital technology sector has grown by 46 per cent since the launch of the Tech City Initiative at the end of 2010. Our business news comes live from The Shard in London this morning, where Tanya Beckett is joined by John Hughes, chairman of Just Eat, an online takeaway ordering service.  
0725
The shale gas firm Cuadrilla will learn this morning whether planning officers at Lancashire County Council are recommending approval or rejection of its fracking proposals. Cuadrilla's plans – which could ultimately lead to up to 100 shale gas sites in the region – have polarised opinion and raised concerns about pollution of the air, water and earth tremors. John Moylan, our industry correspondent, reports.
0730
The final line-up of candidates in the Labour leadership election will become clear when nominations close at midday on Monday for the contest to succeed Ed Miliband. Shadow health secretary Andy Burnham, shadow home secretary Yvette Cooper and shadow health minister Liz Kendall are all set for a place on the ballot paper having each secured more than the minimum 35 formal endorsements from MPs. Norman Smith, our Assistant Political Editor, reports.
0740
The Clangers are back. The pink, long-nosed, inventive and loveable mouse-shaped creatures who live on a small blue planet out in the starry stretches of space will return to TV screens this afternoon in a Cbeebies remake, narrated by Michael Palin. Whilst the show has had a cosmetic makeover, the creators say that the new version is very faithful to the original. Dan Maddicot, series producer for The Clangers and swannee whistler, is in our studio.
0755
"Snowden has done incalculable damage". This is what a Downing Street source told the Sunday Times at the weekend about Edward Snowden, the man who leaked classified documents from the American National Security Agency and who lives now in Moscow. Glenn Greenwald, former Guardian journalist and the man who Snowden first contacted, speaks to us from Brazil.
0810
Is it really impossible to protect young people from being radicalised?  We speak to Lord Carlisle who was the government's reviewer of anti-terrorism legislation following the news fo the apparent involvement of Dewsbury teenager Talha Asmal in a suicide attack in Iraq. Also joining us is Shahid Malik, former MP for Dewsbury, communities minister under the Labour government and friend of Talha's family.
0820
The European Space Agency (Esa) says its comet lander, Philae, has woken up and contacted Earth. Philae, the first spacecraft to land on a comet, was dropped on to the surface of Comet 67P by its mothership, Rosetta, last November. Monica Grady is a Professor of Planetary and Space Science at the Open University.
0825
The Queen and other senior members of the royal family will attend an event to mark the 800th anniversary of Magna Carta.  A new permanent bronze artwork by British sculptor Hew Locke to mark the anniversary will be unveiled at Runnymede today.
0835
Elite firms' are systematically excluding bright working class applicants from their workforce according to research by the Social Commission on Social Mobility and Child. The research is the product of extensive interviews with staff from thirteen of the UK's top law, accountancy and financial services firms. Sacha Romanovich is CEO of UK accountants Grant Thornton.
0840
This Thursday is the 200th anniversary of the Battle of Waterloo. More than 100 of the men who fought in the battle came from one school, The Royal Military Asylum in Chelsea, set up to educate the orphaned sons of servicemen. It's now known as the Duke of York's School, just outside Dover. Nick Higham reports.
0845
A temporary financial administrator at a London hospital is being paid £47,000 pounds a month according to The Telegraph. It's part of a wider trend in health service management in which jobs are not being filled. Sir Robert Naylor is chief executive of University College London Hospitals (UCLH) NHS Foundation Trust.
0850
Heavy flooding in the Georgian capital, Tbilisi, has killed at least 12 people, with officials warning people to stay indoors to avoid animals that have escaped from a zoo. The missing animals include tigers, lions, bears and wolves. Guests TBC.  
0855
A new pamphlet has been published which recommends that compulsory religious assemblies be scrapped but religious literacy continue to be taught, particularly as a challenge to extremism and fundamentalism. One of the authors, former secretary of state for education, Charles Clarke, joins us in the studio.   
All subject to change.
Broadcast