Main content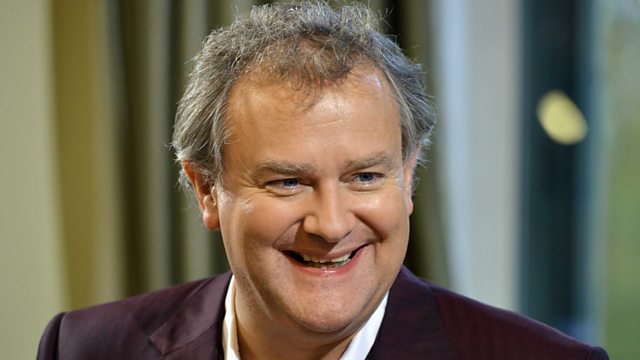 Thursday - Sarah Walker with Hugh Bonneville
With Sarah Walker. Including Five Reasons to Love Concerti Grossi; Musical challenge; Artist of the Week: Stephen Layton, featured conducting Grainger's The Jungle Book.
9am
A selection of music including '5 Reasons to Love... concerti grossi'. Sarah explores this characteristic sound world of the baroque period, showcasing works by composers such as Handel and Corelli (the first person to actually publish a work called 'concerto grosso') and looking at the influence of the form on 20th-century composers including Vaughan Williams.
9.30am
Take part in today's challenge: listen to the clues and identify the mystery music-related object.
10am
Sarah's guest this week is the stage and screen actor Hugh Bonnevillle. Hugh is a familiar face to television audiences having taken leading roles in the award-winning Downton Abbey and the comedy series Twenty Twelve and W1A, as well as enjoying success on the big screen with recent films including Paddington and The Monuments Men. Hugh will be sharing a selection of his favourite classical music with Sarah every day at 10am.
11am
Sarah's artist of the week is the conductor Stephen Layton. Layton is regarded as one of world's finest interpreters of choral music and has won accolades for his direction of choirs including Polyphony, the Choir of Trinity College, Cambridge and the Holst Singers. Layton is also a champion of new music and throughout the week Sarah features his recordings of works by composers ranging from Bruckner and Handel to MacMillan and Pärt.
Grainger
The Jungle Book
Libby Crabtree (soprano)
John Mark Ainsley (tenor)
Polyphony
Polyphony Orchestra
Stephen Layton (conductor).