Main content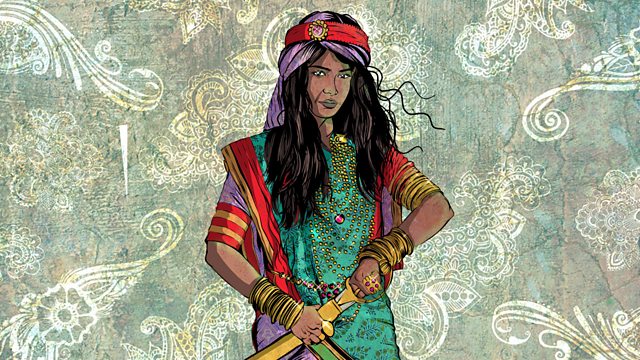 Lakshmibai, Rani of Jhansi: Badass Queen
Sunil Khilnani profiles Lakshmibai, Rani of Jhansi, who became a heroine of the 1857 Rebellion. Through her life and death, he explores the portrayal of women in Indian history.
Prof. Sunil Khilnani explores the life of Lakshmibai, Rani of Jhansi, the queen who fought against the British and became a heroine of India's 1857 Rebellion.
"The Rani was certainly no ordinary queen," he says of the woman who was listed by Time magazine as one of its 'Top Ten Badass Wives'. A typical day for Lakshmibai involved weightlifting, wrestling and steeplechasing - all before breakfast. Yet, despite her physical prowess, she was a reluctant rebel. She was drawn into the uprising only when the British annexed Jhansi after her husband died. The legend goes that, when the Rani's fort was under siege from the British, she mounted her horse, her young son holding on tight behind her, and leapt to freedom from the ramparts.
The most iconic image of the Rani of Jhansi is at her last stand, in battle: again on horseback with her sword held high and the reins of her horse between her teeth. It's an image that evokes powerful Hindu goddesses like Kali and Durga. However, Sunil Khilnani argues that, by ascribing its heroines extra-human powers, supposedly to celebrate them, India is in fact denying the reality of women's experience.
Producer: Jeremy Grange
Executive Producer: Martin Smith
Original Music composed by Talvin Singh.
Last on
Can you tell the difference between the insight of Yoda and the insight of the Buddha?
Broadcasts

Featured in...
Celebrate India with an Indian Summer on Radio 2, 6 Music and the Asian Network.