Main content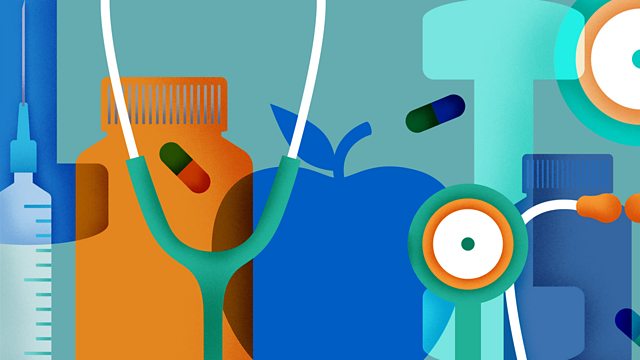 Flibanserin; Strokes in young people; Outdoor swimming; Research terminology - Causation v Association
Dr Mark Porter examines the new drug to treat low sex drive in women, outdoor swimming, strokes in the young and tricky health terms such as causation v association.
Treating low sex drive in women. Expert panels in the USA have voted in favour of a drug that has been dubbed 'Pink Viagra', but there are serious reservations. Outdoor swimming is the new trend for 2015, but should you take the plunge or go in slowly? Strokes in the under 55's have recently been reported to be on the increase: Dr Margaret McCartney takes a closer look at the evidence. And unpicking tricky terms to understand your health - causation versus association.
Presented by Dr Mark Porter.
Last on

Programme Transcript - Inside Health
Downloaded from www.bbc.co.uk/radio4 
THE ATTACHED TRANSCRIPT WAS TYPED FROM A RECORDING AND NOT COPIED FROM AN ORIGINAL SCRIPT.  BECAUSE OF THE RISK OF MISHEARING AND THE DIFFICULTY IN SOME CASES OF IDENTIFYING INDIVIDUAL SPEAKERS, THE BBC CANNOT VOUCH FOR ITS COMPLETE ACCURACY.
INSIDE HEALTH
Programme 1. - Flibanserin; Strokes in young people; Outdoor swimming; Research terminology - Causation v Association
TX:  09.06.15  2100-2130
PRESENTER:  MARK PORTER
PRODUCER:  ERIKA WRIGHT
Porter
Hello and welcome back to a new series of Inside Health. Coming up today:
Pink Viagra - really? We reveal the truth behind the headlines promising help for women troubled by low sex drive.
Young strokes - we examine claims that the rate in people in their 40s and 50s has increased, bucking the general downward trend in the UK.
And talking of trends we look at the pros and cons of open water swimming which is enjoying a huge resurgence at the moment. When I say we…..
Clip
Okay, so this is just the wooden steps, I'm just lowering myself centimetre by frozen centimetre.  It's quite cold.  [Laughter]
Porter
More from a shivering Margaret McCartney later.
But first we were intrigued by recent headlines about the possible launch of a new treatment - flibanserin - for low sex drive in women. Or as the BBC online news put it:
Clip
Female Viagra nears US approval after expert backing.
Porter
With one patient who had taken the new medication quoted as saying:
Clip
I want to want my husband, it is that simple.  For us flibanserin is a relationship saving and life changing drug.
Porter
Well to provide some perspective on this apparent breakthrough I am joined on the line by Dr Cynthia Graham from the Centre for Sexual Health Research at the University of Southampton, and a research fellow at The Kinsey Institute in America.
Graham
There's been a lot in the media and in social media suggesting it has been approved but this was the vote taken by an expert advisory panel for the FDA – the Food and Drug Administration – in the States and the vote was in favour but with some real concerns and precautions that they recommended.  Nobody voted for approval without any extra precautions.
Porter
So it's still got some hurdles to go through?
Graham
It does.  August will be the time that the FDA make a final decision.
Porter
How does it actually work?
Graham
Well that's a great question because much of the media labels this drug as Viagra for women, as you said, or pink Viagra and in fact it works very differently than Viagra.  Viagra is first of all targeted at men with erectile problems, it works by increasing blood flow to the genitals.  This drug -  Flibanserin – very different.  First of all it's targeted at women with sexual desire problems, rather than arousal problems, or any kind of vaginal kind of dryness, anything like that and it acts centrally on the brain.  So what it does is sort of change the balance of neurotransmitters in the brain, so it's quite a different drug than Viagra.
Porter
How effective have the early trials shown this drug to be, I mean does it work?
Graham
Well that's one of the key questions.  It's twice been rejected by the FDA, I should stress, so this is the third attempt to try and have the drug approved.  And the early concerns were about efficacy.  The way that this is measured is usually in terms of what are called satisfying sexual events or SSEs and those have been shown to increase by just under one per month for a woman.  The other thing is there's a very large placebo response, with this drug, with most drugs actually for sexual problems, but it's estimated that one in 10 women taking the medication may actually note any improvement.
Porter
So it's not brilliantly effective but what about the downside, what sort of side effects does it have?
Graham
So that's my concern really is that you're looking at a drug with minimal benefit, likely, but also there are some real concerns.  In fact the concerns have heightened in the last week.  So before this panel the drug company, Sprout, which is the one trying for approval, released a report and the concerns are really about the side effects now as well as the minimal benefit but I think the focus is on the side effects.  Things like drop in blood pressure, sleepiness, fainting spells, dizziness.  And the most worrying thing of all is the potential interaction with other drugs.  And the one that's been focused on is alcohol, so it seems that alcohol may actually interact with the drug and make the side effects worse.  But the drug company only studied two women in a trial of 25, so 23 of the participants in the trial on alcohol interactions were men.
Porter
The other controversial thing about this drug is who you're going to give it to – how have they worked out who this is supposed to help?
Graham
Well the focus for this drug is on premenopausal women who have no medical causes for low desire and that have kind of clinically significant low desire, so they're meant to be distressed by it.  They're talking about use with a population that have quite marked and persistent low desire.  The problem is that once it's approved it's unlikely to be used only in those situations and we know that has happened of course with a lot of drugs.  My concern is there's so much hype about this drug really as something that's going to change the lives of many women.  And low sexual desire is a significant problem and it is the most common sexual problem that women report, so I'm not denying the fact that there's an issue here.  But I don't think that this drug has actually been proven safe and effective.
Porter
So we have a problem potentially but you're not convinced that this is the answer to it?
Graham
Exactly.  I'm someone who's not against the idea of medications being developed and evaluated for use with women's sexual problems.  I think that some women will respond well.  Some women may even respond to this drug, I think it would be a small group but I think the concerns outweigh the benefits at this stage, particularly the side effects.
Porter
Dr Cynthia Graham thank you very much.
To be clear even if the drug is approved in the States it still won't be available here, not without clearing further regulatory hurdles.   And we will be returning to the increasing medicalisation of female sexual health later in the series.
Strokes were also making the headlines while we were off air following research by the Stroke Association suggesting rates had soared in younger men and women over the last 14 years.  While strokes are becoming less common in older people, analysis of hospital admission data in England showed a 46% increase in men aged between 40 and 54 and a 30% rise in the women of the same age.
Well to debate what might be going on Peter Rothwell, Professor of Clinical Neurology at the University of Oxford; Rustam Al-Shahi Salman, who is Professor of Clinical Neurology at the University of Edinburgh and Inside Health's resident sceptic Dr Margaret McCartney. 
Margaret were you surprised that there appears to be such a dramatic rise in strokes among people of working age?
McCartney
Well I was pretty taken aback by these figures because all the data that I've been looking at up till now has been fairly consistent in telling us that stroke rates in the UK overall have been falling over the last decade or so.  So I was particularly intrigued to look at this data and to me this is a really good example of a data dump, so it's quite easy to go and ask for some data, some raw data, but the problem is that that data's really not of very high quality because you're looking for quite small changes overall in stroke rates to know whether or not that's actually a rise or a fall.
Porter
Peter, in Oxford, if I can come to you.  What was your initial reaction to this?
Rothwell
One of the problems I think is the fact that it's based on hospital admission data, so it's measuring the number of admissions that are coded as being due to stroke, which is quite different to the number of strokes actually happening.
Porter
And why might there be a discrepancy between those two, one would presume that people wouldn't be coded as having a stroke unless they'd actually had one?
Rothwell
You'd be surprised, hospital coding isn't as good as you might hope it was.  And it also changes over time.  For example stroke incidents in Japan changed 10 fold over a couple of years in the 1990s when they changed the coding of a sudden death from stroke to heart attack.  So there are all sorts of artefacts that can get in the way of interpreting those sort of data.
Porter
Rustam, your take when you saw this, I mean does it reflect what's actually happening do you think, are we seeing stroke rates rising in younger people do you think?
Salman
Well certainly in my day to day practice as a neurologist I see a not insubstantial number of people who are young and have stroke.  But this chimed with the recent studies from the Global Burden of Disease Study in 2010 that found that of the 17 million or so strokes worldwide each year about five million were in people aged under 64.  So it's a not insubstantial problem.
Porter
Because the finger was pointed very firmly at the nation's expanding waistlines effectively that obesity might be a big factor behind the rise in stroke in men and women in their 40s and 50s?
Salman
Yes I mean there's no doubting that things like diabetes, high cholesterol and obesity are bad for you, not to mention things that we already know are bad for us like smoking and high blood pressure.  And I share Peter and Margaret's concerns about the way the data are acquired but even if the stroke rates in the young are not rising now they may well do in the future, the way the trends and these risk factors are going, so it's important and we should talk about it.
McCartney
We do have really high quality data, for example, from the South London Stroke Register, who made a really excellent study looking at stroke incidents in South London and reported a couple of years ago.  And they really hand checked all the records of people who were thought to have had strokes, they double checked the workings, they made sure the codes were accurate and they had found that in almost all age groups stroke risk was falling but it was not falling in black people and in younger people, it wasn't rising but the problem was it wasn't falling like everyone else's was.
Rothwell
In the same way that Margaret mentioned the South London Stroke Register we've been doing a similar study in Oxfordshire over the last several decades and we don't find an increase in stroke incidents in younger people but we do find that it's not going down, whereas it is going down at older ages.  So there's something positive happening at older ages in terms of stroke prevention that isn't happening in the 40s and 50s.  So to that extent I think it is a problem.
Porter
And that intervention might be what – I mean are we talking about things like blood pressure control, statins – the sort of things that we're aiming largely at older people in society?
Rothwell
I think that's exactly right, I think blood pressure, or high blood pressure is by far the most important risk factor for stroke, so it's the first place to look at.  And certainly in young and middle aged men we tend not to measure blood pressure, younger women tend to get their blood pressures measured when they go on the pill, when they get pregnant and after they're pregnant when they go on HRT but a lot men don't get their blood pressure measured at all until they're in their fifth or sixth decade.  So we're certainly missing high blood pressure in some younger people.
McCartney
And I suppose it may be that we're able to change the risk factors in older people but perhaps in younger people the risk factors aren't things that are so amenable to an intervention.
Rothwell
I think that's exactly right and also the payback for, in the short term, for treating the risk factors in younger people is so much smaller, you have to treat so many thousand people to prevent one stroke in the next few years that the guidelines tend to discourage treatment in younger people.
Porter
Could part of the increase picked up in this data be due to increased diagnosis, I mean since I've qualified in the '80s we've transformed the way we scan and investigate people with suspected stroke, are we simply picking more minor strokes up?
McCartney
So it's interesting that we are using MRI more and more and I think one of the problems with that is that it can pick up small abnormalities that aren't actually significant.  So in 1995 about 12% of people having a stroke had an MRI scan, it's now approaching 70%, probably more by now.  And one of the problems can be that we know that there's lots of small abnormalities that can be picked up that could end up being coded as a stroke but actually never were, these are kind of false positives.
Porter
The argument being, Rustam, being that these would have been missed previously but if we hadn't had MRI you'd never have picked it up?
Salman
Yes well I've been sitting here quietly in Edinburgh listening to you talking about MRI and my blood pressure's been slowly rising while you've been doing that.  And the reason for that, as Margaret says, is that MRI is more and more widely available and when it's appropriately used that's absolutely fine but it's increasingly being inappropriately used and it's also being used for profit in the commercial sector for health screening.
Porter
And the results of that are what?
Salman
Well we know that about 2.7% of the general population who have no symptoms relating to their brain whatsoever harbour some kind of completely incidental abnormality in their brain.  And if you're a gambler you'll know that there are 37 pockets in a roulette wheel, so one in 37 is 2.7%.  So if you're having a brain MRI scan without any neurological symptoms you're playing roulette with finding an abnormality that you might wish had never been found.  The main problem with these abnormalities is that many of them may one day cause a stroke but a vast number of them never cause a stroke.  So the dilemma when it's found is you may leave somebody who don't treat to try and prevent a stroke worried that one day this time bomb in their head might bleed and then you may cause harm from treating them for the other people who you try to prevent a stroke in.
Porter
So when we're talking about abnormalities we're not talking about necessarily scars that might have been an old injury, we're talking about blood vessels that might let go and cause a bleed?
Salman
Yes exactly, so for example something like an aneurysm, which is an area of weakening in a blood vessel wall, it forms a small pouch on an artery where high pressure blood's carried into the brain and might one day burst.  But we know there's a very large number of people in the population have these and they never bleed.  So the dilemma is should you have treatment to prevent them bleeding or not?
Porter
And Peter, presumably, we have no clever way of working out who's likely to bleed and who's not, so once we've identified it we have to do something?
Rothwell
It's very difficult, that's right, and there's often no surprisingly a pressure from the patient themselves, they don't want to live with this abnormality knowing that it might bleed.  And so sometimes clinicians are forced into thinking about procedures that carry a significant risk themselves to try and treat these lesions but in a patient who may very well never have had a problem with it.
McCartney
The other problem is that quite often MRI scans will come back and they'll show small dots, tiny lesions, and we see this a lot in reports that we get sent back to us and the question is always whether or not that has been a tiny, tiny stroke or whether there's been some kind of damage done.  And I think the problem is as we do more and more MRI scans we're going to pick up more and more and more small abnormalities and there's a coding dilemma, does that person have a problem or not, and is that person really at increased risk in the future.  And I think these are very, very difficult questions to answer.
Porter
Margaret McCartney, Peter Rothwell and Rustam Al-Shahi Salman thank you all very much.
Now onto something that is dear to your heart Margaret - but what might it be doing to your heart?
Along with a growing number of other people Margaret enjoys open water swimming - the latest sporting craze to sweep the UK.  And whether you prefer lochs, lakes, rivers or the sea, there is likely to be one unifying factor - the water is cold and the shock can have some surprising effects on your body.
So, is it best to edge in slowly? Or plunge in like this?
[Splash]
So to show me what's involved Margaret's brought me down to King's Pond, which is an open air pond just behind King's Cross in London.  As you can probably hear it's pretty blowy, it's 14 degrees outside and I've just noticed on the blackboard over there, Margaret, it's 14.2 degrees in the pool, so that will be positively balmy. 
McCartney
Absolutely and much warmer than Loch Lomond I hope.
Porter
Now – so let's go in shall we – I say us, of course someone's got to stay on the side and look after the equipment, so…
McCartney
Oh Mark you wouldn't.
Porter
If you go first I'll see what happens.  In you go.
McCartney
Okay, Okay.  Okay so this is just this - wooden steps, I'm just lowering myself centimetre by frozen centimetre.  It's quite cold.  [Laughter]
Porter
I think you're going to have to take the plunge.
McCartney
Oh no you need to acclimatise Mark, you can't go in straightaway.
Porter
Looks like torture to me.
McCartney
You just need to keep going in very slowly and tell yourself it's going to be lovely, it's all about the tingle factor.
Porter
Go on Margaret you're nearly there.  Oh no back out again, back to her knees.  This is the slowest geta in I've ever seen.
McCartney
At least I am getting in the water…
Porter
Yeah, yeah I know I would – you know I would if I had my kit with me.  Oooh oooh here we go and she's in.
McCartney
Once you're in you do have to keep moving because you get colder and colder and unless you're moving you'll just get too cold and you'll stop swimming altogether.
Porter
How does this feel compared to what you're normally – swimming in the loch?
McCartney
Well Loch Lomond is usually a bit colder actually.  This is feeling pretty good now.  Two minutes in and it's absolutely lovely.
Porter
Out you get that's beyond the call of duty.
McCartney
Oh that was fantastic, I feel absolutely fantastic, I'm just tingling all over.
Porter
There you go, there's your towel.
McCartney
Thank you Dr Porter.
Porter
You can have a nice cold shower now to warm up.
McCartney
Well that was great though, I do feel fantastic afterwards, you feel really alive.
Porter
You may feel alive but you look very cold.
McCartney
Off for my cold shower now.
Porter
Back in the warmth of the studio now.  Well that obviously invigorated Margaret but it can sometimes have the opposite effect.
The shock of diving into cold water has long been known to precipitate cardiac arrest in exceptional circumstances, but recent research suggests that potentially serious disturbances in heart rhythm are actually far more common than previously thought. Professor Mike Tipton runs the Extreme Environments Laboratory and joins us on the line.  So Mike what happens when we enter cold water?
Tipton
Well you stimulate the cold receptors that are just below the surface of the skin and that sends lots of information to the brain to make you get away from that situation.  And one of those things is to stimulate the heart, so it's part of what we call the cold shock response, there's a drive and the heart beats faster.  However, if at the same time you happen to get the face wet then you stimulate another response which is the diving response, stimulated by receptors around the nose and mouth, that tries to slow the heart, it's the response which diving mammals have that allows them to go under the water for a prolonged period.  So you've now have got this confused input to the heart, you've got this conflict between one part of the body trying to make it go faster and another part trying to make it go slower and we think it's the source of dysrhythmia and arrhythmia on initial immersion.  Now we've seen this in 80% of people that we put into the water that coincidentally get their face and the rest of their body wet and cold.
Porter
And are these worrying arrhythmias?
Tipton
Well on the whole they're not but we think with predisposing factors – heart disease – that they can actually be the precursor to more serious.  And also there are a significant number of people who are otherwise thought to be fit and healthy who suffer sudden cardiac death.  So, for example, 80% of those that die in triathlons do so during the swim and the evidence is that this is probably a cardiac related problem.
Porter
So going back to Margaret getting into her cold Loch Lomond, the way I always get into cold water is – I'm embarrassed to say – is I dive in, get it over and done with, but what you're saying that might be the worst thing to do?
Tipton
Yeah well the cold receptors respond the faster they're stimulated.  So it's better to go in slow.
Porter
Margaret, when you're swimming at your Loch, I mean looking around at the people that are swimming, that you've seen up there, I mean are most people doing what you do and that's getting in very slowly?
McCartney
No that would be the ducks Mark.
Porter
And you've always got in slowly?
McCartney
I've always got in slowly because then I feel confident.
Porter
Nothing to do with some inside knowledge about the fact that your heart may be …. Were you even aware that these arrhythmias existed or were so common?
McCartney
Well I had heard about them, but I suppose the biggest thing that I've always been worried about was the gasp response, you know if you're go in too quickly you end up swallowing water that comes in a wave over your head that you're not expecting, you do start to breathe faster and faster when you go into cold water and it takes a few minutes for that to settle down.
Tipton
By far the biggest killer for people going into cold water is that gasp response and a consequence of that is drowning.
Porter
And this is the classic response that everyone will be familiar with – it's the [gasping] as you go in…
Tipton
That's right…
Porter
… to the water.
Tipton
Absolutely it's a big gasp of about one to one and a half litres of air, which in itself is enough, if you happen to be under the water, you have a wave breaking over your face.
McCartney
I think one of the big issues when you're swimming is that you can cool and cool and cool and then we you get out you can cool even more and one of the problems you can get is when you're cooling down your blood circulation is going centrally, so it's going to keep your organs warm and it's not going to your muscles, so your muscles get tired, you get clumsy.  And I have seen some people struggling to get out because they're cooling down, they don't have much blood volume in their muscles anymore and it's really hard for them to get the strength to actually get to a safe place again.
Tipton
Once you've cooled the skin, which gives you the cold shock response, which disappears in a couple of minutes as the skin receptors adapt, then the next hazardous period is exactly what we've just heard, which is the cooling of the superficial muscles and nerves where they just become dysfunctional, you become physically incapacitated, that's when swim failure occurs.  So if you're going to go cold water swimming the smart thing to do is to habituate that cold shock response, which you can do, and then don't stay in for more than about 20 minutes, by which time you'll start to feel that peripheral incapacitation but that's still before you've become hypothermic, by the classic definition.
Porter
Margaret, we should say that – we're concentrating on the heart and on cooling – but that's not the only thing you need to bear in mind, just last weekend we had a couple of deaths in people who were near a waterfall but there are other hazards as well you need to bear in mind.
McCartney
I'm a very risk adverse open water swimming and I tend to make sure that my environment is very, very safe.  So the King's Pond pool was ideal for me because I think we had the luxury of two lifeguards, one small pond and Dr Porter, who had forgotten his swimsuit.
Porter
Yes a very attendant doctor on the side-lines there.  Mike, as you can probably gather, I'm being teased for not joining Margaret in that rather cold pool but did you actually cold water swim yourself?
Tipton
I've just this morning been into the sea off the coast of Perranporth, where I think the water temperature was about 10 degrees Celsius.  However, I made sure I was wearing a four millimetre wet suit which I felt very good about until a lady walked past me in a bikini, which I hastily left the sea and ran back to my car at that point.
Porter
Professor Mike Tipton, thank you very much. And Margaret it would seem your slow approach to getting in does make physiological sense - even though it prolongs the agony.
If there is something you would like us to look into, or a health issue that is confusing you, then please do get in touch. You an email us at insidehealth@bbc.co.uk or tweet me @drmarkporter
One area that seems to confuse lots of people is the terminology used to report research so - with the help of Carl Heneghan, who's Professor of Evidence Based Medicine at the University of Oxford, we have produced a series of guides over the coming weeks to help steer you through the maze.
First up causation versus association.  Research may show, for instance, that people with lower than average vitamin D levels are more likely to get bowel cancer, but that does not mean that boosting levels of the vitamin will protect against the disease. Although that's an easy assumption to make.
McCartney
I'm going to tell you a story.  A few months ago my children, my two youngest, were trying to learn how to do handstands and my little boy got it.  And then the following day they tried to do it again and this day he couldn't do the handstands but he was going upstairs and I said – Oh what are you going to get?  He said – I'm going to get my yellow socks because I had my yellow socks on yesterday and I could do my handstands and I can't do them today but if I put my yellow socks on I'll be able to do it.  Now he was able to do his handstands in his yellow socks but the point was that it wasn't the yellow socks that caused him to do it and that's the difference between association and causation.  The association was between doing the handstands while wearing yellow socks but the yellow socks did not cause him being able to do his handstands.
Porter
Carl, this is a perennial problem for people analysing research results, trying to work out what's doing what to whom.
Heneghan
Well I'll give you an example which is probably a really relevant clinical problem.  Let's take lung cancer.  We know that smoking causes lung cancer, we follow doctors, 40,000 of them, a very important study by Richard Doll for 50 years to show that smoking causes lung cancer and if you smoke on average you reduce your life expectancy by about 10 years.  However, you can look at a group of people like people who are disadvantaged or socially deprived and also say – come up with a similar answer – people are socially deprived, that causes lung cancer.  But it doesn't, it's associated with lung cancer.  Why is it associated?  People who are social deprived are less well off, smoke more and then in smoking more you then cause a cancer.  So that's what's the difference between something that causes something and something that's associated with the causative agent.  What's very difficult and we see in all the headlines is disentangling causation from association.
McCartney
I think someone got a t-shirt for me once saying "association is not causation" because it is so important.  And so many media stories, press stories, are out sort of saying this vitamin is associated with that outcome, drinking wine is associated with breast cancer, x causes y and the problem is that it's very, very easy to do these association kind of studies, it's usually questionnaire studies asking people about their habits, their behaviours and their diet and then you follow these people up and you see what happened to them and you say well that was related to that.  But the problem is that does not equal that, that's the issue.
Heneghan
I guess that's one aspect.  The second aspect is there's a new term called Big Data that allows people to just trawl databases, be a bit sloppy, do something called retrospective, instead of going forward in time go backwards and say ooh I've found something.  And the media love it and we have all this news in the morning going – Oh we've just found out red wine does this for you – and it carries on and on and that's pretty sloppy research.
Porter
Well okay let's use the red wine as an example.  Let's say there's a new study out tomorrow that shows that drinking claret reduces your risk of getting heart disease.  How do I know, as a reader, that that's not because people who tend to drink claret tend to be better off and therefore might be less likely to smoke, be more active, eat more healthily or whatever.  I mean are the researchers taking that into consideration generally?
Heneghan
Well they try to do that with some methodological adjustments but the default is this is an association until proven otherwise.  So, for instance, the fact is you drink your red claret, you could even look at the cost of the claret and say actually people who drink high quality wine, the association might be you're better off, you exercise more, you don't smoke and all these features are what are giving you the life expectancy gain.  And so we could probably do a study and probably prove that high cost wine reduces your mortality on that basis but it wouldn't be the higher cost wine, it's the association.  So my default would always be this is an association until proven otherwise.
Porter
So Margaret, once again, going back to what our listeners should do when they're reading these stories in the media they should be asking themselves this question…
McCartney
Yeah absolutely.
Porter
… is this causation or is it association?
McCartney
Association and association studies tend to be…
Porter
Because it might not always be pointed out to them might it by journalists.
McCartney
… and I have to say that I've been back to several authors of press releases sort of pointing out that I don't think you've made it clear enough in your headline that this is an association that you've found rather than a causation and it's a really important thing because the press love it, as Carl was saying, and it can be very difficult to disentangle association and causation.  So we have to be really clear.
Porter
Margaret McCartney and Professor Carl Heneghan with the first of our terminology guides. And we will be covering other confusing terms - like relative risk, absolute mortality and statistical significance - throughout the series.
Just time to tell you about next week's programme when I visit Southampton to meet the team behind a new approach to treating enlarged prostates, and thermometers - which ones should you be using, and which ones you shouldn't.
Ends
Broadcasts