Main content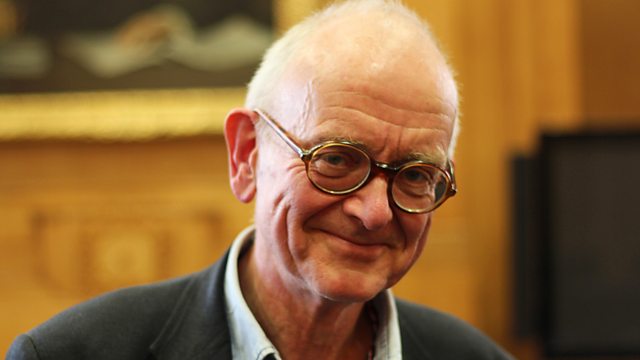 Henry Marsh - Do No Harm
James Naughtie and a group of readers talk to brain surgeon Henry Marsh about his best-selling account of his working life, Do No Harm.
With James Naughtie.
Doctors work under the oath 'do no harm', but the neurosurgeon Henry Marsh says the decision whether to operate on a brain is rarely that simple.
His account of his working life Do No Harm has caught the attention of readers all round the country since its publication a year ago and has this week Do No Harm won the South Bank Award for Literature, as well being shortlisted for the Samuel Johnson, Costa, and Wellcome book prizes this year.
Henry discusses his memoir Do No Harm which is startling in its candour. He gives an extraordinary insight into his own thought processes as well as into the world of neurosurgical briefing meetings and hospital policies. Each chapter's starting point is a real-life case study and the book conveys his fascination with the human brain as well as the compassion required of a brain surgeon.
Henry is honest about how a doctor must strive for balance between personal involvement with the patient and objectivity about their case. He talks about his failures, and the exhilaration of success.
As always on Bookclub a group of readers, this month including members of the medical profession, join in the discussion.
July's Bookcub choice : If Nobody Speaks of Remarkable Things by Jon McGregor.
Presenter : James Naughtie
Interviewed guest : Henry Marsh
Producer : Dymphna Flynn.
Last on
Broadcasts