Main content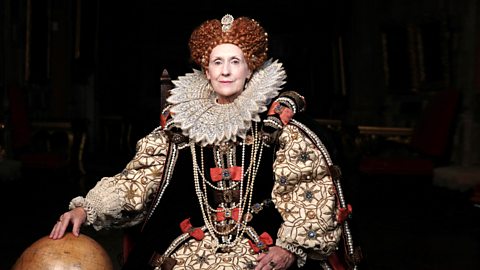 Series 1
Dan Snow takes to the sea to tell the story of how England came within a whisker of disaster in summer 1588. Anita Dobson stars as Elizabeth I.
Supporting Content
Behind the scenes during our drama shoot

Find out from our Series Producer how the team shot on the high seas in East London


Anita Dobson's Elizabeth I Costumes

Joanna Beatty the costume designer tells us how she achieved Anita's look


How we created Anita's make up

Make-up designer Bella Cruickshank explains how she created Anita's amazing look


How did one family shape modern Britain?

The Tudor dynasty introduced huge changes to England that are still with us today.