Main content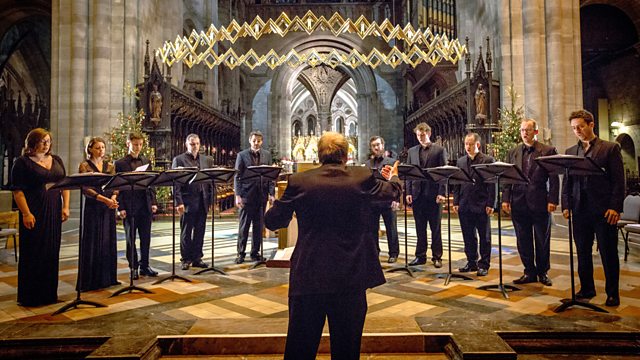 Ex Cathedra - Rachmaninov's Vespers
From Southwell Minster, Tom Redmond presents a performance of Rachmaninov's Vespers, with soloists Carris Jones and Jeremy Budd joining Ex Cathedra directed by Jeffrey Skidmore.
Passionate, serene, and rooted in a deep and heartfelt faith, Rachmaninov loved his Vespers above all his other works. They gave their composer "an hour of the most complete satisfaction", and every performance creates a quite unmistakable atmosphere.
Live from Southwell Minster
Presented by Tom Redmond
Ex Cathedra, directed by Jeffrey Skidmore, perform Rachmaninov's Vespers.
Rachmaninov: Vespers
Carris Jones, mezzo soprano
Jeremy Budd, tenor
Ex Cathedra
Jeffrey Skidmore, conductor
Followed by Harmonice Mundi, by Geoffrey Poole, and Two Movements for String Quartet by Simon Holt, recorded last year and played by students of the Guildhall School.