Main content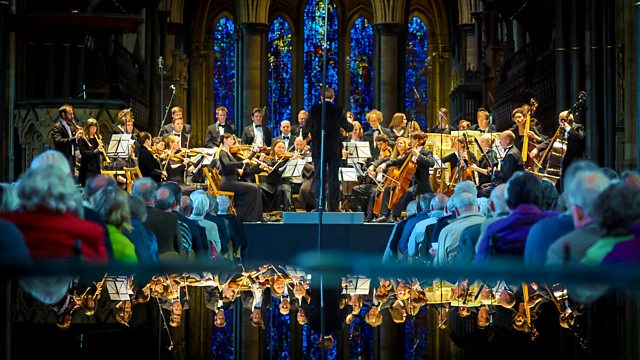 La Nuova Musica - Handel's Israel in Egpyt
From Salisbury Cathedral, Fiona Talkington presents a performance of Handel's monumental oratorio Israel in Egypt, given as part of the Salisbury International Arts Festival 2015.
Fiona Talkington presents Handel's monumental Israel in Egypt performed by La Nuova Musica directed by David Bates in Salisbury Cathedral.
Handel pulled out all the stops for his 1738 Old Testament epic to reach a peak of choral writing which even he himself rarely equalled and never surpassed. The Jews' slavery-to-triumph journey is packed full of colourful music, including a famous sequence of plagues, and inspired Handel's most ambitious orchestration.
Handel: Overture to the Occasional Oratorio; Israel in Egypt
La Nuova Musica
David Bates (director)
Interval Music (from CD):
Jean-Féry Rebel: Les élémens (exceprts)
Orfeo Baroque Orchestra
Michi Gaigg (director)
Photograph by Ash Mills.