Main content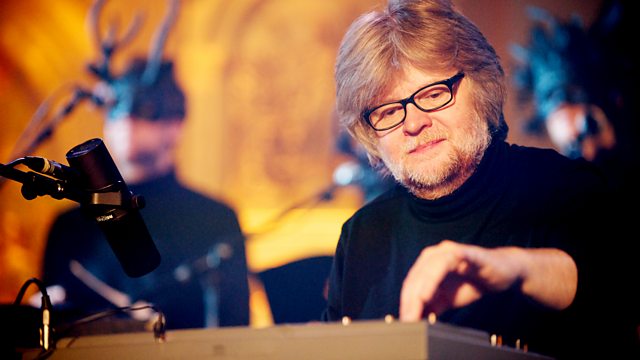 Tuesday - Rob Cowan with Will Gregory
With Rob Cowan. Including Five Reasons to Love Scherzos; Musical challenge; Artist of the Week: David Zinman, featured conducting Mozart's Violin Concerto No 3.
9am
A selection of music including '5 reasons to love... Scherzos'. The word 'scherzo' comes from the Italian 'to joke' or 'I joke'. Rob showcases a range of these playful pieces by composers including Chopin, Prokofiev, Schubert and Stravinsky.
9.30am
Take part in our daily musical challenge and identify the personal relationship that connects two pieces of music.
10am
Rob's guest this week is the musician Will Gregory. Will is a composer, multi-instrumentalist and record producer and is best known as part of the electronic music duo Goldfrapp. He will be sharing a selection of his favourite classical music with Rob every day at 10am.
11am
The conductor David ZInman is Rob's artist of the week. Rob will be traversing a wide selection of recordings by Zinman, a conductor who has always shown a flair for versatility and an ear for a varied range of repertoire. Throughout the week Rob will be dipping into Zinman's critically acclaimed set of Beethoven symphonies with the Zurich Tonhalle Orchestra and exploring his interpretations of Hummel via Richard Strauss and Arthur Honegger.
Including:
Mozart
Violin Concerto No.3 in G K.216
Pamela Frank (violin)
Zurich Tonhalle Orchestra
David Zinman (conductor).
Music Played
5 Reasons to love scherzos

5 Reasons to love scherzos

Artist Of the week: David Zinman

Will Gregory: Choice 1

Will Gregory: Choice 2

Artist Of the week: David Zinman
Relative Values
Debussy and Satie were good friends.
Debussy
Prelude IV (from book 1) Les sons et les parfums tournet dans l'air du soir
Krystian Zimerman (piano)
DG
 
Erik Satie
Gnossienne No. 1
Alexandre Tharaud (piano)
HARMONIA MUNDI HMC