Main content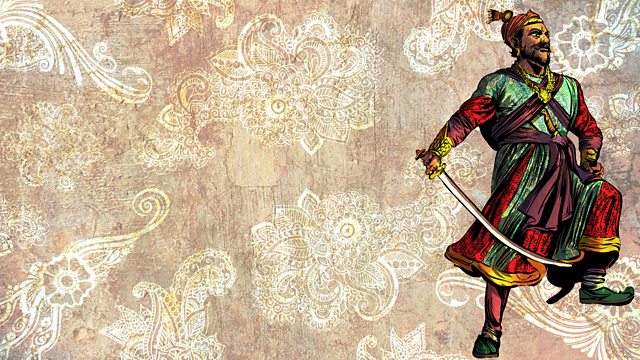 Shivaji: Dreaming Big
The 17th-century warrior-king is today a symbol of Hindu identity. Sunil explores his incarnation as a role model for dealmakers and networkers.
Shivaji was the 17th century warrior-king who challenged the Muslim Moghul Empire and today stands as a symbol of Hindu pride. Prof. Sunil Khilnani explores Shivaji's multiple incarnations, the latest of which is as a role model for corporate networkers and deal-makers.
Shivaji is the presiding spirit of the state of Maharashtra and its capital, Mumbai. The city's airport and main railway station are named after him and there are plans for a statue of Shivaji, twice the size of the Statue of Liberty, to be built out to sea from the city. His martial image, sword in hand, is a symbol of regional and Hindu identity. But Sunil Khilnani argues that Shivaji was a self-made man, the product of relentless self-improvement: "From relatively small beginnings, he plotted, sweated, and traded up to glory."
Prof. Khilnani discovers Shivaji's legacy in a gym in a working class neighbourhood of Mumbai and among career-minded pilgrims on a corporate bonding trip to the mountaintop site of Shivaji's coronation.
Producer: Jeremy Grange
Original music composed by Talvin Singh.
Last on

A look at the visual representations of The Buddha which emerged from the 1st century AD.
Broadcasts