Main content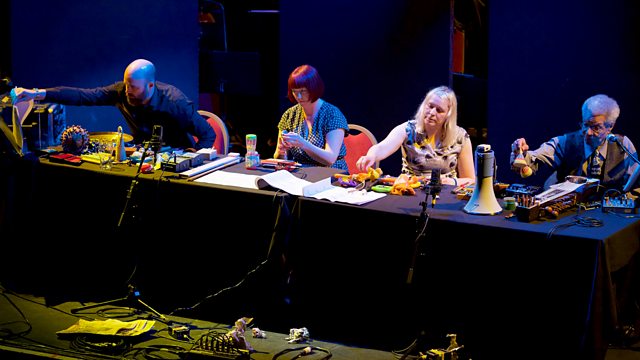 Robert Worby with music from Tectonics Festival Glasgow 2015, including Mariam Rezaei, Attila Csihar, Peter Ablinger, Ben Patterson, harpist Rhodri Davies and the duo Hockyfrilla.
Robert Worby introduces more recordings from Tectonics Glasgow, the festival founded by Ilan Volkov and co-curated by Alasdair Campbell, and presented in association with the BBC Scottish Symphony Orchestra. Volkov's event, now in its fourth year and extending to venues worldwide, encourages experimentation and collaborations between performers and composers from different backgrounds and styles. Tonight's programme includes an encounter between turntablist Mariam Rezaei and Hungarian black metal vocalist Attila Csihar, the world premiere of a BBC Commission from Austrian composer Peter Ablinger, and part of an improvised set by Fluxus pioneer Ben Patterson, harpist Rhodri Davies, and the duo Hockyfrilla.
Stockhausen's Gruppen – What's the Big Deal?