Main content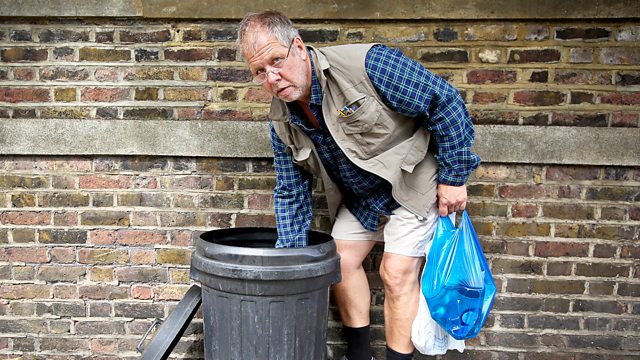 While wandering along the canal looking for somewhere to live, Ed finds the inspiration for a perfect Sunday night TV drama.
Week four of Ed Reardon's 'No Fixed Abode' status finds him tramping along the canal trying to find someone to take him, and Elgar, in. When he fortunes upon the somewhat colourful Joan he hits the jackpot in more ways than one as not only does he gain a rather comfortable cabin bed, but as the pair chat about Joan's rather picaresque life over a can of cider, Ed discovers she has lived her life in the manner for a perfect Sunday night TV drama. Cue a call to his agent, Ping.
Written by Andrew Nickolds and Christopher Douglas.
Produced by Dawn Ellis.
Ed Reardon's Week is a BBC Radio Comedy production.
Credits
| Role | Contributor |
| --- | --- |
| Ed Reardon | Christopher Douglas |
| Suzan | Raquel Cassidy |
| Olive | Stephanie Cole |
| Joan | Pam Ferris |
| Pearl | Brigit Forsyth |
| Bill | Geoff McGivern |
| Ping | Barunka O'Shaughnessy |
| Stan | Geoffrey Whitehead |
| Writer | Christopher Douglas |
| Writer | Andrew Nickolds |
| Producer | Dawn Ellis |