Main content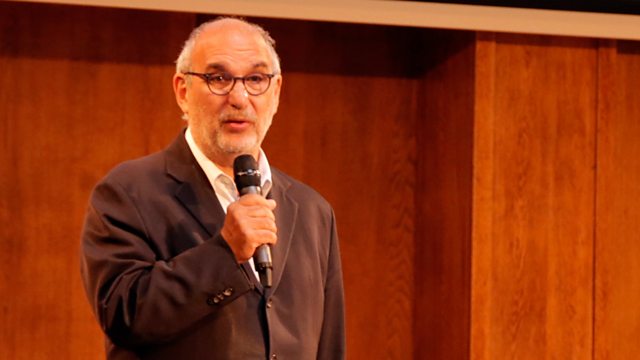 The Love Song of J Alfred Prufrock
Alan Yentob presents a programme about one of his favourite poems, The Love Song of J Alfred Prufrock, by TS Eliot, first published 100 years ago. With a reading by Jeremy Irons.
TS Eliot was only 22 years old when he wrote The Love Song of J. Alfred Prufrock - yet many people read the speaker as a middle-aged man contemplating ageing and mortality. This is one of the extraordinary features of the poem that first drew Alan Yentob to it as a teenager. To mark the centenary of its publication, Alan meets others who have found meaning in the poem - from the psychologist Adam Phillips to the singer Emmy the Great. And we hear readings by Jeremy Irons, Ben Whishaw and the poet himself.
One of the poem's most conspicuous themes is indecision, and we hear about Eliot's youthful deliberations over the kind of life he should pursue. In the aftermath of its publication, Eliot referred to The Love Song of J. Alfred Prufrock as his 'swan's song' to poetry - an indication that he anticipated he might not continue to be a poet in his later life.
Some people find the poem speaks to the trials of adolescence; some detect in it a darkness and morbidity that is disturbing. Poets Simon Armitage and Kayo Chingonyi both read the poem at school and give us their interpretations. The programme also includes literary critics Professors Sarah Churchwell and Hannah Sullivan.
The Love Song of J. Alfred Prufrock is perhaps most memorable for its imagery. Some of its most quotable lines are those which paint pictures in the mind of 'sawdust restaurants', 'yellow smoke', 'coffee spoons' and 'white flannel trousers'. With this in mind, the artist Mat Collishaw has been commissioned to make a short film in response to the poem. You can hear him interviewed about it in the programme and his film will be available on BBC Arts Online from the date of the broadcast.
Produced by Isabel Sutton
A Just Radio production for BBC Radio 4.
Last on
Artist Mat Collishaw's short film to mark the centenary this year of TS Eliot's poem.
Broadcasts