Main content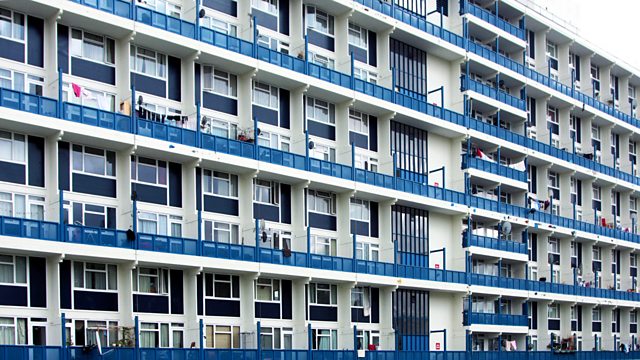 Financial Abuse, Ikea Complaints, Damart Marketing
Consumer affairs programme. Topics discussed include financial abuse, Ikea customer complaints, Damart's marketing, listed buildings, puns as business names and right-to-buy.
The CAB is drawing attention to financial abuse by partners in relationships.
Gillian Guy, Chief Executive of Citizens Advice explains why only 2 in 5 people they surveyed knew that domestic abuse can be financial.
Damart, the retailer famous for its collections of thermal underwear has been criticised for the way it markets to its mainly elderly customers. We hear from a You and Yours listener upset at the high-pressure marketing material sent to her mother.
You and Yours investigates listener complaints about IKEA's customer service. We hear from a man reduced to tears because he bought his wife a new kitchen at Christmas and it's still not been installed.
There are half a million listed buildings in England. Living in a property designated as 'of special architectural and historic interest', comes with responsibilities and restrictions that can mean getting planning permission is tricky. Now though, many owners are reporting that cuts to local authorities are making it more difficult.
We've all spotted them out of the corner of our eye. The shop or van with a witty or painful pun in its name. Pun-tastic brands include Hair Force One (hairdressers); The Codfather (chip shop); Florist Gump (florist). But other than making us groan, are they effective? Comedian Lee Nelson judges the best business pun names sent in by You and Yours listeners.
Presenter: Winifred Robinson
Producer: Jo Meek and Maire Devine.
Chapters
Financial Abuse

Citizens Advice is drawing attention to financial abuse by partners in relationships

Duration: 04:50

Ikea

You and Yours investigates listeners' complaints about IKEA's customer service

Duration: 06:08

Puns - part 1

The business titles with puns

Duration: 03:30

Damart Marketing

The underwear company criticised for the way it sells to its mainly elderly customers

Duration: 04:39

Listed Buildings Club

Cuts to local authority planning departments are slowing up listed building restorations

Duration: 08:03

Puns - part 2

Comedian Lee Nelson judges the best business pun names sent in by You and Yours listeners

Duration: 04:06

Right To Buy

The home owners facing high repair costs after buying their properties under Right to Buy

Duration: 06:51