Main content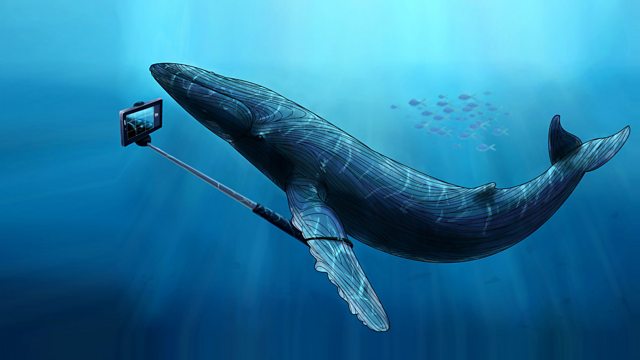 Whales
Brett Westwood explores our complex relationship with the giants of the sea, whales. These enigmatic animals have undergone a transformation from feared beast to spiritual icon.
Brett Westwood explores our complex relationship with the giants of the sea, whales. These vast creatures of the sea have undergone a remarkable transformation. Once feared as sea monsters they then became a valuable resource for oil, food, blubber and bone. In the 20th century, as their numbers dwindled, they suddenly became an image of fragility - a victim of humanity's ruthlessness. They moved from roaring sea monsters to creatures that sing and represent peace, a transformation created by the media.
Although there are many species of whale ranging in size and body shape, most people have one image in their minds, a kind of super-whale that amalgamates all that is good about nature. "Save the Whale" is a household slogan." This was demonstrated by the public reaction to the Thames Whale, a female Northern bottle-nosed whale that became stranded in London 10 years ago. People went into the water to try to save her, she was photographed, written about and sung about as people became entranced by her increasingly desperate plight. She was a wildlife media sensation. After her death popular newspapers even paid for the skeleton to be preserved in a glass case rather than broken up into drawers.
The media defines our view of the whale as either a wonder to be protected or a traditional resource to be exploited. Here in the UK the removal of the national treasure that is "Dippy the dinosaur" from the foyer of the Natural History Museum, to be replaced by a blue whale skeleton, shows how much this animal means to the public today.
Last on
How our perception of whales has been transformed in less than a generation.

Comedy with David Schneider: Lonely male whale seeks female with good sense of humour.
Clips

Richard Sabin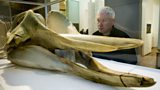 Richard Sabin is Principal Curator in the Department of Life Sciences at the 
Natural History Museum
, specialising in the study of the form and function of marine mammal skeletal anatomy. He is special advisor to the NHM's 
UK Strandings Project
, carries out endangered species identification work for UK and international law enforcement, and develops internationally recognised protocols and techniques for the extraction of genetic material from the Museum's research specimens.
Dr Niels Einarsson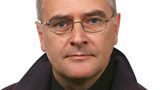 Niels Einarsson is Director of the 
Stefansson Arctic Institute
 in Akureyri. His main professional interests include the social and environmental impacts of marine resource governance; whale watching and whaling in Iceland,  and North Atlantic Arctic sustainability and social change issues.
He has led and participated in a number of international research and scientific assessment projects with a focus on the circumpolar region, including co-editing the first 
Arctic Human Development Report
, and the ongoing
GREENICE
project, which has the primary goal of investigating environmental and social change in Arctic coastal communities.
Philip Hoare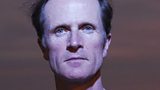 Philip Hoare
's book, Leviathan or, The Whale, won the
2009 BBC Samuel Johnson Prize for non-fiction
.  His latest book, The Sea Inside was published in 2013. He wrote and presented the BBC Arena film The Hunt for Moby-Dick, and directed three films for BBC's Whale Night.  He is Professor of Creative Writing at the University of  Southampton University.
He is also co-curator, with Angela Cockayne, of the
Moby-Dick Big Read
, featuring readings of Melville's book by Sir David Attenborough, Stephen Fry, Tilda Swinton and Benedict Cumberbatch.
Michael McCarthy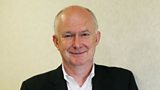 Michael McCarthy
 is one of Britain's leading writers on the environment and the natural world, and has won a number of awards for his work; formerly Environment Correspondent of The Times, and longstanding Environment Editor of The Independent, he is now The Independent's environment columnist. He is the author of Say Goodbye To The Cuckoo, a study of Britain's declining summer migrant birds, published in 2009, and The Moth Snowstorm: Nature and Joy, which was published this year.
Professor Ralph Pite
Ralph Pite is a professor of English Literature at the University of Bristol. His research is focused on the Romantic period, Thomas Hardy, ecocriticism, and 20th-century poetry.

He is currently writing a book about the poets, Robert Frost and Edward Thomas. They were close friends in the three years before Thomas's death in 1917, at the Battle of Arras. Both men shared a love of nature and an interest in 'the simple life' – in ways of living, which we would call sustainable.
Broadcasts